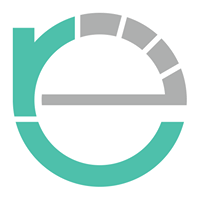 Retirement fintech makes senior appointment
A financial advice start-up founded by former Challenger executive Paul Rogan has appointed a chief customer officer.
Joining Retirement Essentials in the new role is Antoinette Tyrrell. She joins a growing team to lead the 'direct to consumer' marketing strategy including brand building, designing the member experience and being responsible for the customer growth plan.
The self-described retirement fintech aims to "make advice more affordable and accessible to all Australians, not just the wealthy."
Prior to joining Retirement Essentials, Tyrrell held senior executive roles in consumer marketing and business strategy in the fast-moving consumer goods (FMCG) and telecommunications industries across Asia, Africa and South Pacific working for Coca-Cola and Vodafone.
"As a consumer marketer it's a privilege to be able to create a brand from scratch. And, when it's coupled with the potential to make a real, positive impact on the lives of Australians, it's a wonderful opportunity and challenge," Tyrrell said.
Rogan said Tyrrell's deep experience in consumer marketing "will embed a truly consumer-centred approach into every aspect of our business."
Retirement Essentials is currently developing a hybrid digital advice model which will combine sophisticated technology and data algorithms with experienced human advisers and adult education to deliver its services.
Retirement Essentials said more than 700 Australians retire every day, many of whom do not have access to affordable, tailored retirement advice.
To read more, please click on the link below…
Source: Retirement fintech makes senior appointment | Financial Standard