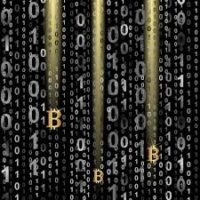 Reserve Bank says Australian dollars could come in digital form in future
Death of the cheque and the rise of Bitcoin? FinTech is certainly gaining momentum in Australia with the RBA hinting at digital dollars, or a form of Bitcoin, in the future is quite a possibility.
It is entirely possible that Australian dollars will come in digital form in the future, breaking the link entirely between material notes and coins, the Reserve Bank says.
In a speech where he also flagged the end of the cheque, Mr Richards said the RBA had been watching the growth in demand for privately-established virtual currencies like Bitcoin, and believed there was a place for a central-bank-issued digital currency in Australia.
It thinks digital dollars will one day circulate in parallel with old fashioned banknotes and other existing forms of our national currency.
But given the risks around cybersecurity and cryptography, it believes full-scale issuance of digital currency in any country "is still some time away."
Tony Richards, head of the RBA's payments policy department, has told an audience in Sydney that the central bank is not "actively" considering introducing a digital currency in Australia yet, but it's possible authorities the bank will produce and distribute such a currency in the future.
Source: Reserve Bank says Australian dollars could come in digital form in future