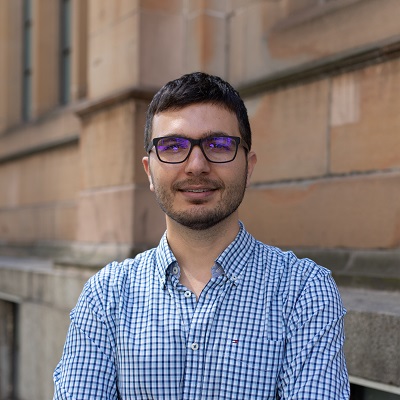 RelayPay launches to expose Aussie retailers to $600b in crypto
Fintech RelayPay is launching Australia's first digital currency payments solution to allow Bitcoin or other cryptocurrency holders to seamlessly shop online, pay a bill, or do a bank transfer using their crypto wealth in a few easy clicks.
The solution also enables users to quickly purchase crypto or exchange back to dollars, directly from their crypto wallets or bank accounts, by aggregating the best market rates from global exchanges and connecting to local bank infrastructure in real-time.
This means users can avoid the friction, complexity, waiting times, and risk in accessing traditional and overseas crypto exchanges (especially when many overseas lack AUD options) while exposing Aussie retailers to $600b in global cryptocurrency assets, when eCommerce is vital for their recovery.
RelayPay also won a number of merchants as clients, including leading law firm Piper Alderman, so it can offer its local and international clients the option to pay invoices using cryptocurrencies with automatic same-day conversion and settlement.
"Australian retailers were already suffering before COVID-19 due to exploding online competition, and so access to new markets like the $600bn in cryptocurrency assets is critical for their recovery," says RelayPay founder & CEO, Charlie Karaboga.
"But part of the reason cryptocurrencies have a negative stigma is the logistical nightmare of transacting with local and international exchanges due to the risk, painstakingly complex processes, and exorbitant fees. So we wanted to solve these two problems by removing the barriers to buying and using digital currencies at global market rates, while also opening up new revenue opportunities for retailers.
"Just like the GFC triggered the creation of the first-ever cryptocurrency, Bitcoin, COVID-19 has created a huge opportunity for increased use of digital currencies. We are opening up this crucial and untapped market for Australian retailers and professional services firms like Piper Alderman," said Karaboga.
RelayPay leverages Australia's new banking rails (NPP) to speed up settlement, and connects users with a global network of crypto-fiat exchange partners with a combined $344b yearly trading volume.
Merchants benefit from automatic settlement of crypto transactions within 24 hours in local dollars, zero risk of purchasing fraud or chargeback, and no exposure to crypto volatility or crypto-related tech.
Consumers benefit by instantly and easily exchanging digital currencies at rates up to 5 per cent better than existing spot rate solutions, directly from any crypto wallet or dollar bank account, and without the risk of their holdings being hacked, local banks inhibiting access, or the complexity of exchanges.
Michael Bacina, Partner in Piper Alderman's FinTech Group, said, "It's easy to talk the talk when it comes to digital currencies. We are proud to work with RelayPay to actually walk the walk. We work with innovative clients who rightly expect that their lawyers are also innovating. Digital currencies will only become more important over time as central banks and businesses around the world explore this space."
RelayPay is currently raising $1.5 million, with $500k already committed from multiple angel Investors including Walid Esber, Chairman of the board at Salesforce.
Its advisory board includes co-founder and CEO of Slyp Paul Weingarth, Gilbert & Tobin partner Peter Reeves, and founder of Synthetix Kain Warwick, one of Australia's largest blockchain projects now valued at over AUD800 million.
Walid Esber, Chair of Salesforce, said, "We're seeing an increasing amount of sophisticated capital enter the crypto space, with the likes of Fidelity, a16z, Union Square, Sequoia Capital and Temasek (Singaporean sovereign wealth fund) investing and participating.
"This is one of many signals that the space is maturing and becoming a legitimate investment class. The current monetary policy backdrop has accelerated this transition as bitcoin becomes a hedge, similar to gold and silver. Companies like RelayPay are making accessing crypto much easier and building the infrastructure necessary to allow end users to participate, either directly or through a B2B relationship."
RelayPay will soon be launching a solution to allow consumers to exchange and withdraw Bitcoin in AUD at selected ATMs across Brisbane CBD.