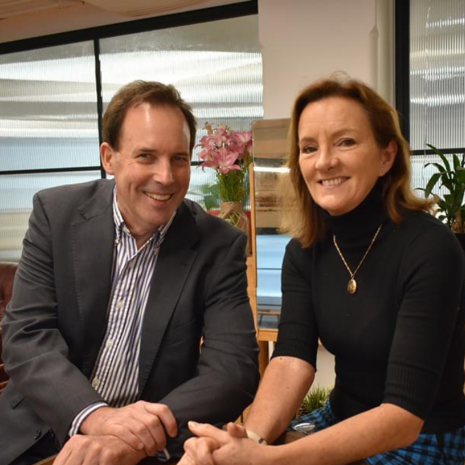 RegulationCity's Co-Founders explain the genesis of their innovative compliance solution for fintechs
For businesses in the fintech sector, the process of searching for and complying with financial services regulations can be lengthy and difficult. And it's a problem that plagues startups and more established players alike.
Part of the problem is that there is a multiplicity of regulators, each with their own website.  When you land on that website, you have to wade through hundreds of individual files in Word and/or PDF, with each one requiring an individual download.
Even for experienced compliance professionals and lawyers, finding the source legislation,  accompanying regulations and regulatory guides is tedious, exhausting and manually intensive.
Having already built the 1WordFlow technology platform to transform Word and PDF documents into web pages – and seeing the enormous benefits of this for their corporate clients many of whom are in financial services – Bruce Wren and Caroline Trotman set their sights on simplifying access to Australia's financial regulations.
The duo developed and recently launched RegulationCity, an online platform that makes it simple and fast to find what you need.  It's a one-stop digital destination for all Australian financial services regulations
"A compliance officer at a neobank told us that this would save him on average 1-hour of time each working day.  That's about 200 hours a year – or 5 whole working weeks – which is a huge productivity benefit," says RegulationCity Co-Founder Bruce Wren.  "And we've had lots of fintech founders signing up for our free demo," he continues.
RegulationCity allows subscribers to access up-to-date regulations from ASIC, APRA, ACCC, AUSTRAC, the RBA, OAIC in one click, together with a host of other features that cut the cost and complexity of compliance like automatic one click linking to related content.
"We've turned more than 30,000 pages of regulatory information into one elegant website," says RegulationCity Co-Founder Caroline Trotman.  "All that information is now readily available, searchable and bookmarkable in one central location.  We've made RegulationCity the digital destination for financial regulation with nothing more than one click away."
In contrast to cumbersome PDFs or Word documents that require endless downloading, with RegulationCity you get the information you need served up in interactive, searchable and navigable web pages.
As long standing members of the fintech and startup community, Wren and Trotman's connections run deep, and they were confident that the solution would fill a gap.
"A lot of time and talent is wasted when smart people are stuck doing routine jobs such as searching for the relevant regulations," says Trotman.  "We know that fintech founders will get a lot of value from RegulationCity."
"Fintechs are in the business of innovation. It's one thing to know how a regulation applies to an existing product or practice, but if you're constantly breaking new ground, you also need to know how it pertains to your next offering," she adds.  "If you don't have unlimited legal and compliance resources and budget – which is pretty much every fintech founder! – either you do that research yourself or you take a big risk."
RegulationCity is powered by 1WordFlow's unique virtual documents technology that generates a digital twin from the source policy, procedure or piece of legislation. It is a portal to over 750 regulations, laws, standards and guidelines and allows you to search terms across 30,000 pages of content.
It offers users a choice of three affordable subscription packages with the following features:
Advanced search allows you to simultaneously search across every relevant regulation and regulator for a particular topic. Conveniently, you also get linked access to all essential related content.
Bookmarking allows you to personalise your experience and quickly return to important regulations as many times as necessary.
Individualised regulatory updates can be delivered to you via tailored email alerts. While this is a premium feature, it delivers huge time-saving benefits and is an extremely powerful way to boost efficiency.
The founders of RegulationCity were clearly inspired by their customers. More than anything, RegulationCity aims to relieve anxiety and give those customers the confidence of knowing they've discovered all the regulations that are relevant to them.
And for the fintech businesses in RegulationCity's community, being able to stay up to date and compliant as they move forward will be an invaluable benefit, especially for fintechs seeking to do business with regulated entities like banks and insurance companies.