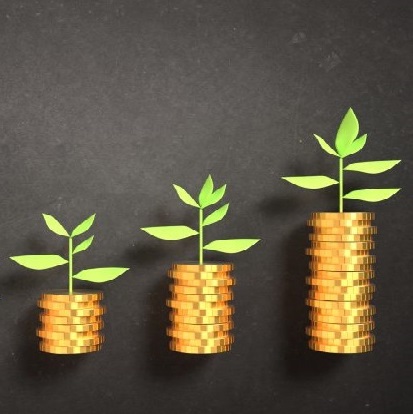 Prospa records strong performance across all growth metrics
Prospa's leading technology platform continues to deliver record originations and revenue as the economies of Australia and New Zealand continue to recover.
Small business loans represented 80.5% of originations during the quarter ($150.3 million), up 71.1% on pcp (2Q21: $87.8 million). There was also higher demand for Prospa's Line of Credit, comprising 19.5% ($36.4 million) of total originations. The New Zealand business continues to contribute significantly to Group performance in 2Q22, delivering originations of $28.3 million, up 57.0% on pcp (2Q21: $18.0 million).
Closing gross loans for the quarter eclipsed $500 million, reaching an all-time high of $514.6 million, up 16.4% on the prior quarter and 8.2% higher than the previous record for Prospa (February 2020: $475.4 million) with a yield of 34% for 1HY22 (1HY21: 32%). Average Gross Loans of $469.2 million increased by 7.4% on the prior quarter (1Q22: $436.7 million). Total revenue for 1HY22 was $78.5 million up 41% on pcp (1HY21: $55.8 million).
Prospa's technology continues to provide enhanced operating leverage. The strong performance in originations, cost control, improvements in credit performance and the recovering economy are expected to deliver an 1HY22 EBITDA of c.$9 million.
Quarterly key metrics
Total active customers increased to a 2021 high of ~13,200, up ~900 on September 2021, a testament to the overall streamlining of the customer experience. The business maintains a Net Promoter Score of 80+, reflecting the relentless focus on customer needs.
Prospa's unique credit decision engine dynamically updates proprietary customer and industry data to reflect changing trading conditions, enabling the Company to better manage risk and increase the velocity of credit decisions. Prospa remains within its Board mandated loss rate of 4-6%.
As at 31 December 2021, the Group had $580.6 million in available third-party facilities ($105.1 million in available undrawn facilities) and $110.5 million of cash (of which $62.4 million is unrestricted). Prospa remains well-capitalised to support growth and continues to invest in developing existing and future technologies and products.
Following the successful launch of Prospa Plus Business Loans in October 2021, the Company is on track to deliver on its strategy to attract and engage with a greater scope of customers with the Business Transaction Account undergoing trials in preparation for launch in Q3 2022.
Greg Moshal, Co-Founder and Chief Executive Officer, said, "We are proud of the Company's outstanding achievements over the period. Prospa surpassed quarterly records for originations within six months, increased our active customers to 13,200 and achieved a closing loan book that exceeds $514 million.
"Our unwavering commitment to keep small businesses moving through our award-winning products has helped thousands of SMEs close the funding gap and seize opportunities during a time of continued economic recovery.  We continue to be impressed by the resilience of our small business customers. Prospa's achievements have been possible through the power of our technology capabilities and credit decision engine, investments that have helped us streamline the customer experience, which have translated directly into robust results for FY22 year-to-date.
"The Company's momentum highlights our ability to go from strength to strength. With our existing products, combined with the imminent launch of Prospa's Business Transaction Account in Australia and expanding our New Zealand product base to include Line of Credit, Prospa will play an even bigger role in supporting small businesses with day-to-day payments, transactions, insights and growth."