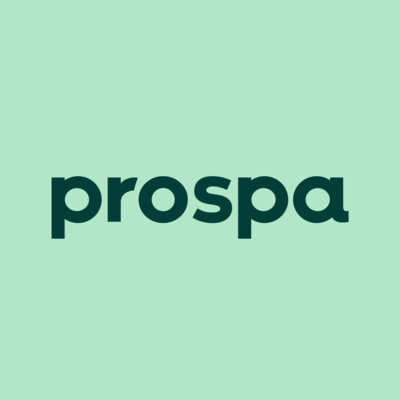 Prospa delivers third-quarter originations of $172 million, record quarterly revenue of $45.9 million
Prospa's robust technology platform has continued to support the high demand for funds from small businesses which has led to strong third-quarter originations of $172.1 million. This result occurred during what is known to be seasonally the quietest period. Small Business Loans represented 81% ($139.6 million) of the quarter's originations, including Prospa Plus Business Loans for funds up to $500,000, while the Line of Credit comprised 19% ($32.5 million). In New Zealand, the small and medium enterprise (SME) sector continues to expand with originations of $32.7 million over the quarter, up a significant 64% on the pcp (3Q21: $19.9 million).
In line with origination growth momentum, closing gross loans for the quarter increased to a record $583.6 million, up 13.4% from the prior quarter (2Q22: $514.6 million). Average gross loans of $546.6 million increased by 16.5% on the prior quarter (2Q22: $469.2 million). Revenue increased to a record $45.9 million for the quarter, a total of $124.4 million year to date, with yield holding steady at 34.1%.
Prospa has continued to invest in its technology to enhance the customer journey and automate the delivery of funds to its small business customers. These investments helped increase Prospa's total active customers to 14,000+, up ~900 from December 2021, while maintaining an industry leading net promoter score above 80.
Growth and strategic update
In addition to delivering on growth, the Group has invested in innovative digital financial technology for greater operational efficiencies and to gain data insights, which we monetise through Prospa's products to deliver market-leading products for the SMEs across Australia and New Zealand.
Investments led to the successful launch of Prospa Plus Business Loans across the trans-Tasman region in October 2021, followed by the launch of Line of Credit to existing customers across New Zealand in March 2022. This is a first for New Zealand small businesses, with the product providing them with a flexible drawdown product to support their growth.
Simultaneously, trial of the Business Transaction Account is well underway in preparation for launch of the product to Australian customers in 4Q22.
In October 2021, Prospa announced its plans to launch the All-in-One account to introduce an integrated suite of innovative cashflow management tools that will be available from one platform to help simplify small business finances. The product will include smart financial solutions such as invoicing, bill pay and expense management. Through long-term engagement with small businesses, we seek to obtain further insights and data to enhance products and generate growth.
Greg Moshal, Co-Founder and Chief Executive Officer said:
"The Prospa team has once again delivered a fantastic quarter to exceed origination's achieved in FY21. The outstanding results across all our key metrics would not be possible without our committed team supporting the high demand for funds from small businesses, along with our partners who have shown great trust in our products. Their remarkable efforts over the past nine months have positioned us well as we head into our busiest quarter of the financial year.
"Prospa's ongoing performance reinforces that we have built a great business model, and it will only become stronger. With existing products now providing small businesses with new solutions, we will maintain our position as the lender of choice and further grow our market share.
"We are confident that the Prospa's Business Transaction Account will be integral in helping simplify the management of cashflow for Australian small business customers. The new suite of innovative products will lead us to acquire more customers, encourage long-term engagement, diversify revenue and open up opportunities to cross-sell. We look forward to further differentiating ourselves within the market and being indispensable to small businesses."