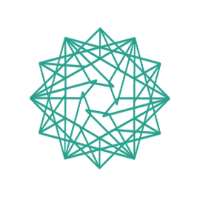 PowerLedger's Bitcoin IPO powers towards $30m
Perth energy trading platform PowerLedger has raised $17 million in the first two stages of its Australia-first virtual currency IPO and looks set to raise more than $30 million by the time its public offer closes.

Demand has exceeded Powerledger's initial expectations and the success of the "initial coin offering" or "ICO" shows there can be a strong appetite for fundraising offers from Australian firms using this novel form of fundraising and virtual currencies like Bitcoin and Ethereum.

Chair Jemma Green said the $17 million came from a discounted private presale of 90 million Powerledger tokens or POWRs to members of the company's community, and a public presale of 100 million POWRs to investors and partner utilities that was filled in 72 hours.

The company allows households and community organisations to trade surplus solar power over a blockchain network. It will launch an uncapped public offer of 160 POWRs – which will raise another $15 million or so if it goes off at a similar price to the public presale – next week.

"We are really thrilled with how the public offer went," Ms Green said. "In just over 72 hours we sold out and that's very good by ICO standards globally." She declined to say how much the company expects to raise from the public offer.

PowerLedger is rolling out its blockchain-based peer-to-peer energy trading platform – which allows households, firms, schools and community organisations to trade surplus solar and battery energy with each other – in Fremantle and Busselton in Western Australia, Auckland and soon in Tasmania.
To read more, please click on the link below…
Source: PowerLedger's Bitcoin IPO powers towards $30m | afr.com