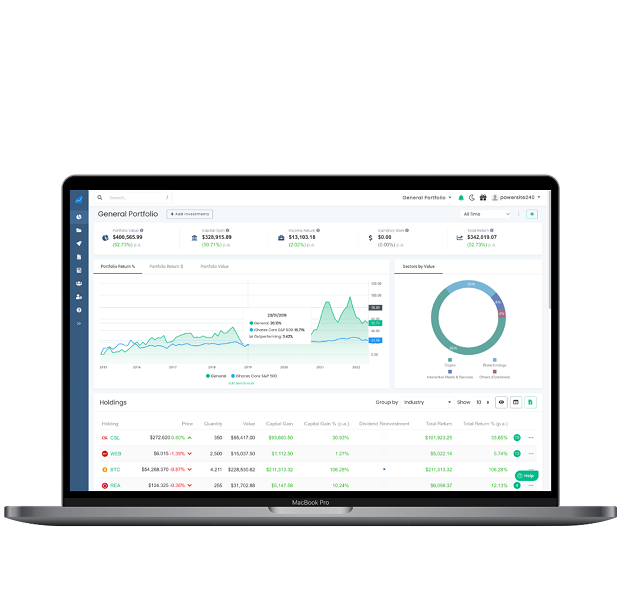 Portfolio tracking platform Navexa partners with BTC Markets with crypto tax reporting solution
Melbourne-based portfolio tracking startup Navexa has partnered with BTC Markets to deliver advanced crypto tax reporting to the exchange's Australian customers.
Navexa has been developing and refining investment tax reporting and optimization tools since its inception in 2017. These tools include automated calculations of both capital gains and taxable income for Australian investment portfolios — plus the ability to simulate taxable gains and select from different reporting strategies.
As one of Australia's largest crypto exchanges (with more $21 billion traded to date and more than 300,000 customers), BTC Markets recognizes the evolving 'complexity of crypto tax requirements and our customer's needs'.
Rather than providing any tax estimation solutions within their exchange offering, BTC markets is, from this week, partnering with Navexa to connect Australian crypto investors with specialist independent crypto tax reporting services.
As Navexa's business has evolved, the portfolio tracking platform's offering has evolved in continuous collaboration with its growing community (currently thousands of investors in Australia and around the world).
Navexa Founder Navarre Trousselot points out the platform's offering goes beyond simply helping customers like those using BTC Markets to correctly report their crypto investment activity for tax purposes.
'Navexa is one of the few, if not the only, portfolio tracking platform that allows customers to track both their stock and crypto investments together in a single account.
'This extends to our tax reporting tools, which not only save our customers time and money by automating the process, but which also give them the ability to combine crypto and stock investing activity for tax reporting purposes.
'We're really looking forward to welcoming BTC Markets customers to Navexa and providing an outstanding crypto portfolio tracking and tax reporting experience for them.'