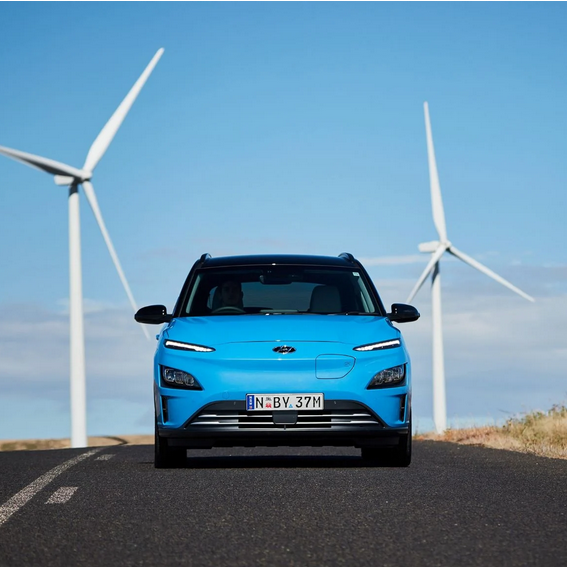 Plenti partners with online vehicle retailers Carma and The Good Car Company
Australian fintech lending pioneer Plenti Group has announced new partnerships with two online vehicle retailers, Carma and The Good Car Company, to provide financing to customers buying vehicles through their platforms.
Plenti will offer customers buying a car through Carma a seamless, end-to-end digital experience that makes the finance application and approval process as simple as possible. Plenti's market-leading technology allows applications for automotive finance to be approved in just 60 minutes, with same day settlement.
The partnership reflects the transition underway in consumers' automotive purchasing patterns which are increasingly moving online.
Plenti's Head of Automotive Lending Joel Pothin said, "Plenti's entirely digital process neatly aligns with Carma's online retail model, and together we will deliver a superior customer experience that meets the expectations of today's digital-savvy consumers.
This is a natural partnership between two wholly digital companies who share a vision to make buying a car easier and more accessible from end to end."
Simon Bozzi, Director of Customer Finance at Carma added, "Carma is committed to bringing ease, trust and joy into the used car buying experience. Part of building our brand as a recognised leader in Australian used cars is working with like minded, digital-first companies to create a seamless end-to-end customer journey.
"We're pleased to partner with Plenti to bring integrated financing into our digital purchase process. Both businesses remain laser focused on offering customers competitive rates and repayments across flexible products, whilst ensuring the process remains as quick, transparent and convenient as possible."
Plenti's proprietary technology and superior platform capabilities mean it is uniquely placed to deliver a 'one-stop-shop' digital solution for customers' automotive finance needs.
Plenti has a proven track record integrating its digital application and approval process into partners' online purchasing journey, with multiple financier agreements already in place and more to follow.
Plenti's other partnership is with the Good Car Company, Australia's first online EV retailer, to make its EV finance available to customers purchasing EVs with the Good Car Company.
The partnership makes Plenti's fast and convenient, digital end-to-end finance options available as customers progress through the Good Car Company online purchasing journey.
Plenti's EV finance solutions and attractive rates make the upfront cost of EVs more affordable, helping Australian consumers to transition more rapidly to EV ownership.
Plenti's uniquely flexible finance options allow customers to purchase new and used EVs, delivered by Australian dealerships as well as those imported from Japan and the United Kingdom. It also provides the flexibility to add on finance to cover the cost of insurance, EV chargers, home batteries and solar panels.
Describing the partnership, Plenti CEO Daniel Foggo said, "We're delighted Good Car Company recognised our ability to leverage our technology capabilities to integrate with their own car purchase journey, to help make the purchase and financing of an EV as simple as possible for the customer. We are also pleased to be helping even more Australians overcome the upfront cost of transitioning to EV ownership by providing cost effective and simple finance solutions"
Good Car Company Co-Founder Anthony Broese van Groenou added, "This important finance integration makes EV ownership within the reach of everyday Australians so we can move together towards a clean energy future."
The partnership with Good Car Company is Plenti's most recent EV retailer partnership and reflects Plenti's ongoing commitment to accelerating EV ownership in Australia.
Plenti recently commissioned a study, Solar charged EVs in Australia, prepared by Accenture,  which demonstrates the significant savings Australian households could achieve by switching to EV ownership. This report shows that EVs are now cost-competitive with combustion engine vehicles over their lifecycle, and that households can save money by coupling the purchase of an EV with the purchase of a solar battery system.
Plenti loans are available now through Good Car Company.