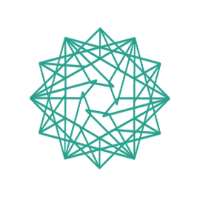 Perth's Power Ledger readies first Australia's first Bitcoin IPO
Power Ledger, the Perth-based peer-to-peer energy trading company, is preparing to launch Australia's first virtual currency IPO – an "initial coin offering" or ICO.

The company, which is trialling community trading of solar energy over a custom private blockchain platform in Western Australia and New Zealand, aims to host a "token generation event" in early September.

The amount they are seeking is uncapped and will be determined by demand for Power Ledger's "POWRS" tokens. Chief executive Dave Martin said that, while they would be satisfied with $5 million, they could raise $10 million or $20 million if demand is strong.

POWRs will be tradable on the Ethereum public blockchain platform and also convertible into SPARKZ – tokens that can be used to trade units of electricity on Power Ledger's private blockchain platform, Ecochain.

Jemma Green, Power Ledger chair, said the nascent ICO or virtual IPO market has some features of the "wild west" – with youthful "cryptocurrency" experts launching jurisdictionless ICOs in businesses in which they had little or no background.

But it is also attracting bona fide businesses and has raised the equivalent of $US1.2 billion ($1.5 billion) in capital to date this year. A blockchain advertising business called Basic Attention Token raised $US36 million in 30 seconds earlier this year, and last week a blockchain data storage network called Filecoin raised an estimated $US200 million in an hour.
To read more, please click on the link below…
Source: Perth's PowerLedger readies first Australia's first Bitcoin IPO | afr.com