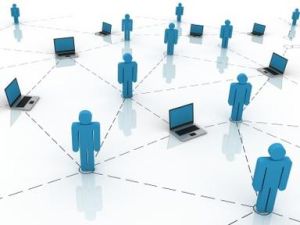 Peer to Peer lending increasingly popular in Australia
Australian investors and borrowers are increasingly adopting peer to peer lending platforms according to the results of survey undertaken by ASIC. The results of the survey suggest that as much as $300 million of personal and business loans were underwritten by peer to peer lenders over the course of the last fiscal year. That represents a doubling in the amount that was lent on such platforms during the 2015/2016 financial year.

Peer to peer will continue to grow

John Price ASIC Commissioner says the results of the survey suggest that growth of such lending marketplaces will continue to grow as Australians seek out the best deals and interest rates on their loans. Mr Price says the survey helps his agency better understand the business and implement regulations as well as identify areas that need to be monitored in the future. To get a sense of just how popular marketplace lending has become, in June last year, there were 7,768 investors and 18,746 borrowers representing a doubling of the number in the preceding 12 months. It is widely expected that these numbers will grow further in the future.

Cutting out the middleman

ASIC was also quick to point out that there were relatively few complaints against peer to peer lenders. If you don't know what is meant by peer to peer lending, it is essentially a way to lend to someone directly and cut out middlemen such as banks. This allows ordinary Australians to either borrow or invest on a regulated platform. Borrowers benefit because they can obtain a personal or business loan at a lower interest rate that what is offered by traditional lenders. Plus, fees are lower and the online application process is faster. Contrastingly investors have the opportunity to put their spare cash to work and achieve potentially higher returns in comparison to other fixed income investments.
To read more, please click on the link below…
Source: Peer To Peer Lending Increasingly Popular In Australia | comparedinkum.com.au