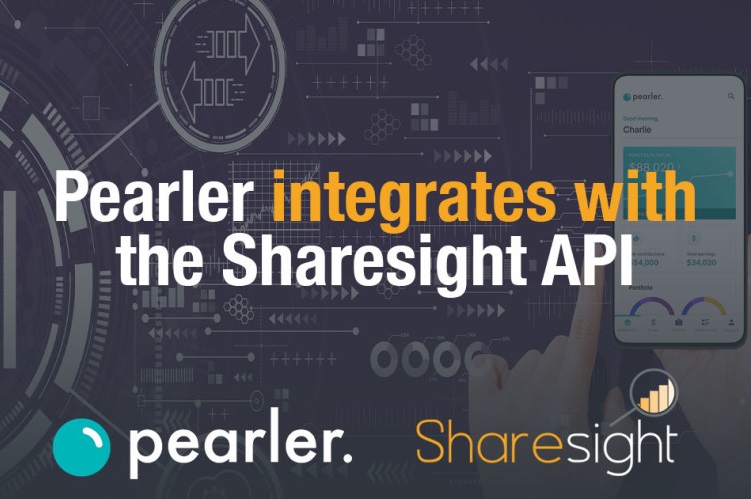 Pearler integrates with the Sharesight API
Pearler now integrates directly with the Sharesight API to send transaction data directly to Sharesight, making life easier for Pearler's customers to conduct performance and tax reporting.
As Australia's only online broker focused on long-term investing, Pearler is all about making it easier for everyday Australians to buy and accumulate shares. The Sharesight integration means that it's now extremely straightforward for customers to meet their investment reporting needs.
In fact, a large segment of Pearler's early adopters are avid Sharesight users, so it was a no-brainer for to make their lives easier by connecting their favourite investing tool (Pearler) with their favourite reporting tool (Sharesight) using the Sharesight API.
What is Pearler?
Pearler is an online broker for long-term Aussie investors. The company was founded by three friends from Sydney in 2018 after they got fed up with only having two bad options to refer friends to when they wanted to start investing – confusing trading platforms or expensive micro-investment apps.
Just like other brokers, Pearler allows investors to invest directly into shares and ETFs. But where they differ is that instead of designing their platform around the buying and selling ("trading") experience, they've built Pearler from the ground up to focus on the thing that matters most – helping people achieve their long-term financial goals.
To do this they've got features like Goals and Autoinvest, which together allow you to set a goal (e.g. financial independence), then automate your investing strategy to achieve these outcomes, and track your progress along the way.
Pearler have also embedded community elements in the platform – they make it easy for their investors to compare and share their portfolios with friends, family and 'Finfluencers'. Users can discover the most popular stocks and ETFs too, amongst other great features.
Pearler's goal is to make it easy for every Aussie to invest in shares the right way – incremental amounts in diversified portfolios, for the long-term.
What's different about Pearler?
One word: Long-term.
They've literally specifically designed Pearler for long-term investors.
Most low-cost brokers focus all their energy on making the trading experience better. Limit orders, market depths, weekly performance updates, the list goes on… none of this helps a long-term investor!
Pearler have removed all this trading crap and replaced it with genuine long-term investing features like Autoinvest, Goals and Shareable Portfolios.
You can check out their pricing page.
Why did Pearler integrate with Sharesight?
Sharesight and Pearler solve two complementary problems. Pearler makes it easy to invest for the long-term, while Sharesight makes it easy to measure long-term portfolio performance.
Now every long-term investor in Australia can automate both their investments and their reporting. This saves a significant amount of time, maximises returns and reduces stress.
The integration was quick and easy using the Sharesight API, with the integration up and running with only light resourcing over a couple of months.
Get started with Pearler today
To get started, simply sign up to Pearler using this link to pay $0 brokerage on your first investment! Once you've opened your Pearler account, simply click on the Sharesight button to connect.