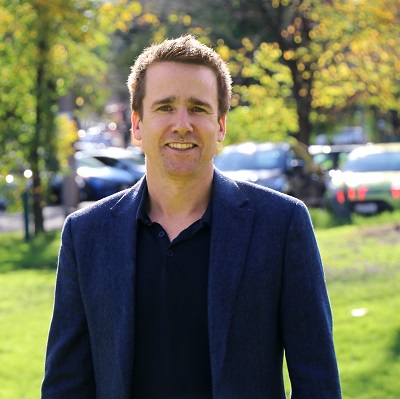 PayNuts: Australia's newest payments provider putting merchants first
PayNuts, Australia's newest payments provider, launched today offering merchants a more affordable and easier way to accept payments.
As the newest entrant to the Australian payment landscape, PayNuts will offer a range of solutions including its flagship Pay Nothing EFTPOS where eligible merchants* pay no transaction fees or terminal rental meaning they can accept a full suite of payment methods at zero cost to them.
PayNuts also offers Low Fee EFTPOS where merchants can keep their merchant fees low, as well as Event EFTPOS, Ecommerce solutions, and mobile Payment Links.
Each PayNuts payment solution is personalised and tailored to the specific needs of the business meaning customers get a package that suits their requirements and industry.
Speaking about the launch, PayNuts Managing Director Geoff Branson (pictured) said, "we believe there is a big opportunity in Australia to do things better. So many existing or legacy payment providers are stuck in the past and prove to be outdated, inflexible, and expensive. PayNuts aims to be different, and I believe people will see this in the products and services that we offer and our unique brand positioning."
"We are different from the competition as we offer flexible pricing and a true omni channel approach, meaning payment solutions for in-store, online, mobile, and event-based payments. Additionally, we can offer same day funding every day of the week meaning businesses can get access to their money sooner. We also offer free terminal rental for businesses eligible for PayNothing EFTPOS, no stationary costs, and no lock in contracts or exit fees."
"We do not want to be a one size fits all provider like a lot of our competitors – we have a range of payment solutions that can be offered based on the industry types of our merchants."
"For example, the needs of those in the automotive industry are different to those in hospitality. Likewise, the needs of a small market trader differ from those of a large franchise retail business. By offering a range of payment options and an omni channel approach, we can differentiate ourselves in the market" Branson added.
"PayNuts is a new business, but we draw on decades of knowledge in the payments industry having helped thousands of merchants through previous payment ventures."
PayNuts' payment services are powered by the latest Android devices with a number of portable and mobile terminals available, with more to be released later in 2023.
PayNuts accepts all major payment types including Visa, Mastercard, EFTPOS, American Express, Apple Pay, Google Pay, Alipay, WeChat Pay, and a large range of BNPL providers.
PayNuts aim to significantly reduce the time it takes to get set up and get going, they also understand the importance of funding their merchants as quickly as possible.
The option for merchants to add on 7-day or 5-day Same Day Funding will be a real game changer to cash flow for small and medium sized businesses, especially as they offer funding over the weekends.
Ambitions to better service merchants in the hospitality and retail sectors is boosted with integrated EFTPOS solutions. PayNuts connects to over 650 POS providers such as Ziipos and OrderMate making it easy for established businesses to make the move and benefit from a number of unique value propositions that they offer.
"Our merchants are our number one focus, and we want to make sure they get a great deal with the customer service they deserve. So, whether it's a café in Broome, a clothing store in Byron or an e-commerce business based in Melbourne, we can service you with powerful and cost-effective solutions." Branson concluded.