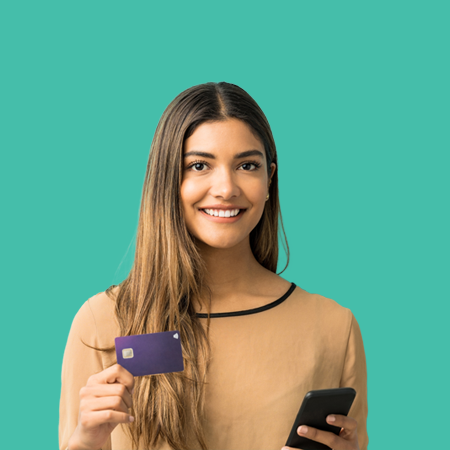 Payments industry leader Worldline announces major alliance with ANZ Bank
Worldline, a global leader in the payments industry, announce the signing of a major strategic commercial acquiring alliance with ANZ Bank, Australia's 3rd largest acquirer with a c. 20% share of transaction volumes processed in Australia.
Gilles Grapinet, Worldline's Chairman and CEO, said, "The strategic alliance announced today between Worldline and ANZ is a landmark transaction for the Group and I am very honored that Worldline has been selected by ANZ to take over the control of its merchant acquiring business as the long term partner of choice to deliver state-of-the-art products and services to its very large portfolio of merchant customers.
"Australia is a highly attractive strategic market as it is very close to Europe in terms of market structure, standards and technology, with a high level adoption of electronic payments. Backed by a solid macroeconomic environment and a strong long-term growth potential, the Australian market represents a rare opportunity to scale-up our platforms and roll-out our innovative solutions in very close partnership with such a leading institution as ANZ.
"This long-term and exclusive joint-venture is based on a shared vision for delivering value added Merchant Acquiring products and services in Australia, through the combination of Worldline's global scale, best-in-class technologies and expertise, with ANZ's vast banking footprint and distribution power. We are particularly pleased to welcome soon circa 200 merchant acquiring and payment technology experts from ANZ.
"Finally, this partnership between ANZ and Worldline highlights the relevance of the newly created Worldline's Merchant Services – Financial Institutions value proposition we will further deploy in Europe and beyond to cement future bank alliances in Merchant Services as more and more financial institutions are currently initiating similar strategic initiatives."
Mark Hand, ANZ's Group Executive Australia Retail and Commercial, said, "Partnering with a global payments provider means we can combine our banking expertise with Worldline's leading solutions to offer Australian customers world class services.
"Through this joint venture we will further enhance our capability as a leading transaction bank while continuing to manage customer relationships for broader banking needs. This is another example of our strategy to create a simpler and more digitally-focused bank that provides leading products and services for Australian customers."
Australia: an attractive payment market
Australia is a highly attractive and strategic market for Worldline. It is the 14th largest economy in the world and the 5th largest in Asia. It enjoys robust economic performance with a low unemployment rate and limited public indebtedness, sustained by its consistent policy frameworks, strong institutions, attractive investment environment and deep trade ties with Asia.
The Australian payment industry shows favourable dynamics with a sizable and growing addressable market and a high level of readiness and receptiveness towards cashless payment methods.
Similar to Europe in terms of market structure, payment standards and technology, the Australian payment market is large and dynamic. It has a high-level adoption of electronic payments and is ranked #4 globally for payment terminals per capita, with consumer use of contactless cards and digital wallets amongst the highest in the world.
Furthermore, with a cash penetration still high, the Australian market offers an attractive growth opportunity driven by the shift from cash to card. This trend has accelerated during the recent Covid-19 pandemic, driven by a temporary contactless payment threshold improvement (from A$100 to A$200), mobile payments solutions promoted by banks and an increased use of online shopping that seems to likely become a permanent shift.
This new joint-venture represents a unique opportunity for Worldline to significantly expand its merchant acquiring business outside of Europe, with direct access to an existing and high quality merchants' portfolio, and at the same time to generate significant synergies due to enhanced scale by leveraging the Group's payment technologies.
Strategic rationale
In this rapidly-changing industry, driven by the customers' adoption of numerous and innovative payment methods, ANZ sees in Worldline the ideal partner to leverage focused technical capability in order to provide the best customer proposition and user experience across all segments.
The combination of ANZ's strong market position and Worldline's global scale, best-in-class technologies and payment expertise will allow the alliance to grow revenue at a double-digit rate in the coming years. This accelerated growth rate will be delivered through cross and up-sell opportunities based on innovative solutions such as digital onboarding, Alternative Payment Methods (APM), fraud detection, online and omnichannel capabilities, while leveraging the existing merchant portfolio.
Furthermore, a robust integration and platform development program will be implemented at closing with the objective to reach € 25 million additional OMDA by 2025. The synergy plan is mainly based on the re-use approach of Worldline's proven payment modules with the implementation of a targeted platform bringing innovative European market standard payment applications in Australia.
Post-migration, Worldline IP-owned platform will deliver strong operating leverage from an enhanced scale with more than €74 billion (A$36.8 billion) additional transaction volumes per year to be processed, a +20% volume increase when compared to the number of commercial acquiring transaction volumes Worldline currently processes c. € 400 billion (A$589.7 billion).
Key transaction terms and governance principles
The key transaction terms and governance principles are the following:
ANZ merchant acquiring business enterprise valued at A$925 million (c.€570 million), corresponding to an EV/EBITDA multiple below Worldline's current multiple;
Worldline to control the joint-venture with a 51% shareholding;
CEO and COO to be appointed by Worldline in a shared approach with ANZ;
Long-term partnership signed, with a minority buy-back mechanism through a call option exercisable by Worldline (10 years after closing);
Closing expected in Q4 2021.