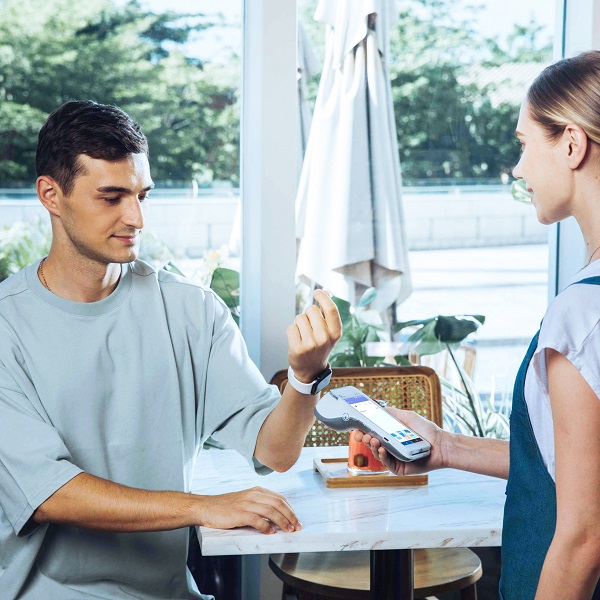 PAX delivers smart payment technology to Virgin Australia
Payment terminal provider PAX Global Technology has supplied payment devices to Virgin Australia, increasing its penetration of the Australian transport sector.
Virgin Australia has now rolled out PAX terminals on all flights, in a partnership involving PAX, Omnevo, Linkly, Sektor and Live Payments.
PAX is the world's leading Android SmartPOS supplier, and ships around one million terminals globally each month. Portable payment devices use smart technology to track and process transactions and analyse data. They are ubiquitous in the retail and hospitality sector with increasing use across banking, fintech, transport and entertainment.
PAX Technology Australia Chief Executive Officer, Nigel Lovell, said the terminals provided Virgin Australia with the benefits of Android technology bringing together, for the first time, inflight payments and catering logistics on the one device.  Mr Lovell said a new era of innovative payments technology is emerging, with Android devices offering an array of merchant and consumer benefits as opposed to the more traditional offering from the banks.
"The payments market is shifting and it's largely merchant-led. Merchants now want to choose their own software, their own device and then their acquirer with an emphasis on the consumer experience. The Android SmartPOS market is well positioned to dominate in the coming years."
In partnership with DataMesh, PAX Technology Australia has also supplied terminals for Sydney's My Fast Ferry / Manly Fast Ferry.
PAX has sold around 130,000 terminals across Australia and New Zealand, with one focus being transport. The first PAX Android SmartPOS device was launched in 2016. There are now more than 70 million PAX payment devices in more than 120 countries. In 2022, PAX Global Technology achieved a record high revenue of US$1.02 billion, representing year-on-year growth of 27%.
"PAX recognises that the Australia-New Zealand payment industry is one of the most dynamic and most technologically advanced in the APAC region both in terms of payment acceptance and the implementation of new payment-related technology," PAX Global Technology Chief Executive Officer Jack Lu said.
"PAX is acknowledged as the pioneer and global leader in Android SmartPOS terminals along with its software as a service cloud solution MAXSTORE," Lu said. "This is especially true of the APAC region where the shipment of Android terminals is now more than 80 per cent of all volume shipped and likewise for our revenue based on Android terminal sales."
PAX has launched three next generation SmartPOS terminals and the "Elys ecosystem", an integrated point of sale payments solution for small to medium-sized businesses.
Lovell said the new generation Android devices, matched with the unrivalled capabilities of the MAXSTORE ecosystem, realise the full potential of what Android technology has long promised. "It's an absolute game changer," he said.