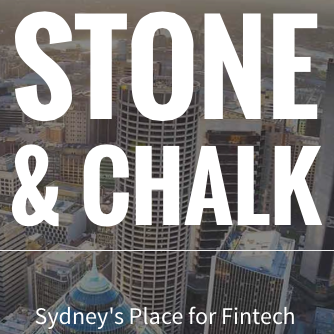 Ex-Turnbull adviser Paul Shetler joins Stone & Chalk to teach innovation
Paul Shetler and Alex Scandurra are on a mission: to get boards to stop merely thinking and talking about innovation and to start doing it.

Shetler has emerged in his first private sector role after Malcolm Turnbull hired him to run the government's Digital Transformation Office, which he left in November. He has been convinced by Scandurra, the chief executive of Stone & Chalk, to join the Sydney-based fintech hub for a couple of days a week to advise both tenants and companies wanting to deepen their engagement with new economy.

AFR Weekend sat down with Shetler and Scandurra to understand directors' psyche towards risk-taking and responding to the powerful forces of technology, rising customer expectations for online commerce, and how the plummeting cost of computing has overturned the economics of procurement and risk governance.

Over the past 12 months, Scandurra says he's been fielding more requests from companies and consultants wanting to know what fintech really means for their organisations. These are coming from incumbent financial services players as well as, increasingly, companies in other industries as the arrival of Uber and Amazon show how integrating financial services can enhance the experience of transport and retail.

"The technology stack of what is fintech has really broadened significantly and horizontally," Scandurra says.

"Where companies used to think if they partner with a start-up it would be in the payments space, now they are realising there is regtech for compliance and reporting, back office and middle office opportunities, as they pursue industry adjacencies around the core proposition of banking."

The interest has led Stone & Chalk to "productise" executive education.
To read more, please click on the link below…
Source: Ex-Turnbull adviser Paul Shetler joins Stone & Chalk to teach innovation | afr.com