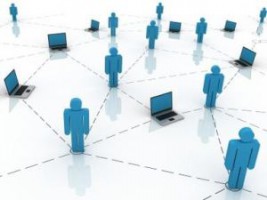 P2P pioneers banking on bigger piece of market pie
As lending records are beaten on a daily basis, the nation's biggest peer to peer (P2P) lenders are hopeful the relatively new industry will this year hit that much heralded mark: a tipping point.

But Matt Symons, the chief of SocietyOne, isn't getting "carried away" given the strong growth is off a low base. Nor has he wavered from his firm belief that the best outcome for his business — and the industry — is measured and disciplined expansion, as opposed to chasing rapid growth and writing bad loans that blow up.

Indeed, three years after opening, Society One it yet to turn a profit, as ongoing investment, compliance and operational costs outpace exponential loan growth.

RateSetter, which began in late 2014 and is headed by Daniel Foggo, is also loss-making.

But ahead of AltFi's inaugural conference in Australia today that has attracted several global "fintech" leaders, the P2P leaders have lost none of their faith that the sector is starting to gain scale and will only win more market share from banks as consumers experience the better value and convenience.

Mr Symons and Mr Foggo ­believe the industry will consolidate this year, not necessarily through mergers but as the strongest get stronger, like other previous technology-driven ­successes in car sales, jobs advertising and real estate.

Last month, SocietyOne originated a record $8.7 million loans on its online platform, taking the total to $78.7m, the most of any P2P player in Australia. Mr ­Symons also revealed that since beginning on January 1, 2013, writeoffs are running at 73 basis points of total loans, a loss rate of less than 1 per cent for its institutional investors.

Ratesetter, which has a similar business of facilitating personal loans for borrowers funded by ­investors, is also seeing its strongest growth. In recent weeks, RateSetter's run rate has increased to more than $300,000 of loans a day and the company is forecasting at least $100m in originations this year, compared to around $27m so far from more than 50,000 "matches".