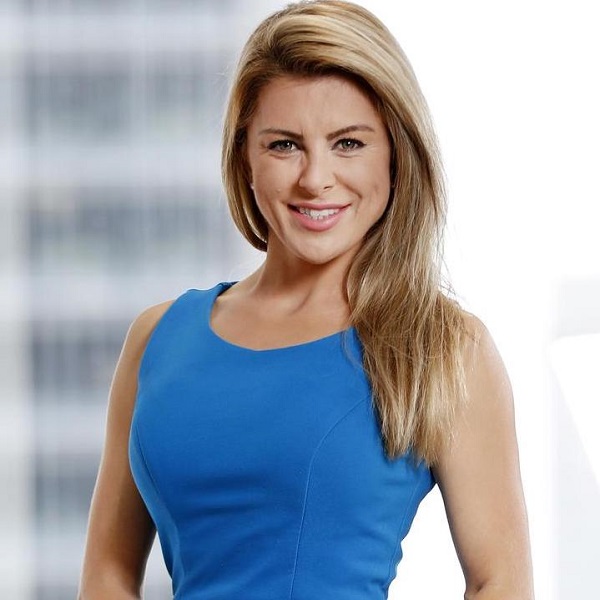 Over 70% of Aussie investors missing out: untapped potential in US emerging tech
A significant portion of Australian investors are overlooking opportunities to grow their investment portfolios and gain exposure to booming overseas industries such as Artificial Intelligence (AI).
According to the ASX Australian Investor Study 2023, approximately 51% of Australians invest, and only 16% of Aussie investors have international shares in their portfolio.
Moomoo's Market Strategist Jessica Amir (pictured) says this lack of diversification means Australians are likely missing out on generation-changing companies involved in fast-growing industries.
"The AI market is projected to surge 900 per cent to $300 billion by 2026, and spending on AI chips is expected to grow by 30 per cent per annum to $165 billion by 2030*," said Amir.
"The companies pioneering this technology such as Nvidia, Intel, Google, and Microsoft are listed overseas, so the US market is where the potential lies. Australian investors should explore global exchanges and these booming industries, to gain exposure to this potential growth."
Key to leveraging the potential benefits from global diversification is both accessibility and education for Aussie investors—moomoo was the first platform to extend trading hours and bring round-the-clock trading for US markets to Australian investors.
Moomoo Chief Market Strategist Matt Wilson says that for moomoo's Australian users, more access to international markets is one of the most popular requests, and Australian users are especially interested in more diverse US asset classes.
"We are the only platform in Australia offering 24/5 US trading for over 160 US stocks and ETFs, meaning the only platform that offers extended trading hours compatible with Australian time zones," said Wilson.
"Other tools help investors identify and understand trading strategies, such as Institutional Tracker which provides insights into trades and holdings of renowned investors like Warren Buffett's Berkshire and Cathy Wood's ARK Invest."
With over 60% of its global workforce in research and IT development, moomoo has an advanced customer service system and an offline community engagement strategy to gather user feedback and execute updates on its trading app with rapid speed.
"Incumbent platforms in the Australian trading space simply cannot meet this demand, with most unable to respond to customer demands for global markets and features that have spiked in popularity," Wilson said.
"The moomoo platform is the most technically advanced trading platform in market, yet one of the easiest to use, offering a huge array of tools to help hone in on the best trading opportunities. We are committed to continually evolving our app to best suit Australian users, delivering around 350 new upgrades and product revamps per month as part of our mission to become Australia's leading trading platform."
Moomoo is pioneering app development efficiency with 2,500 new features introduced in the past six months alone, driven by customer demand and feedback.
Currently, the moomoo app offers advanced charting tools, AI-powered insights, and 100+ stock indicators to identify the best investments for individual strategies. Moomoo has been awarded Best Share Trading App in the US by America's top finance media Benzinga, and is one of Australia's go-to platforms for US trading.
---
*Global X Forecast with information derived from StratView Research. (2023, Jan).