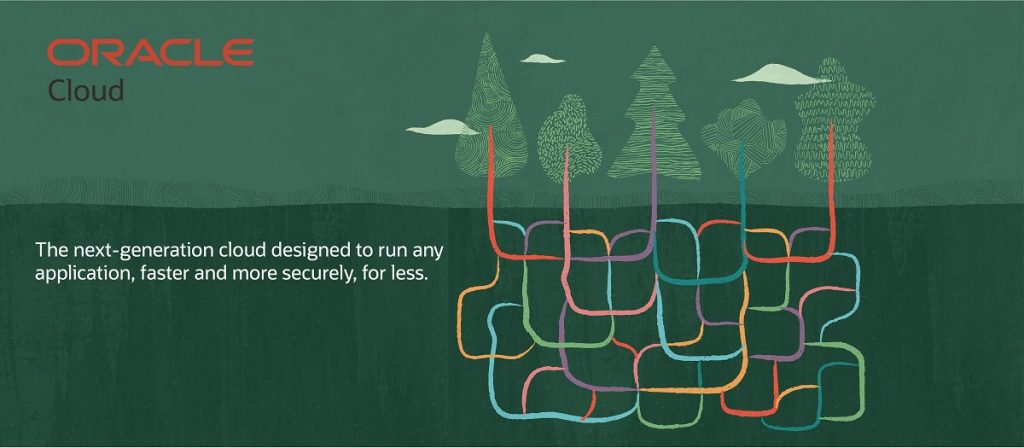 Oracle Cloud is the first public cloud built from the ground up to be a better cloud for every application enhancing the experience of internal and external stakeholders. By learning from the shortcomings of the first-generation cloud, we created a next generation cloud platform designed to run any application, faster and more securely, for less. It accelerates adoption, deliver better reliability and performance for all applications – from heavy enterprise workloads to new age AI enabled cloud native app to data platforms.
Oracle Cloud for Fintechs combines our 4 decades of financial services industry and technology expertise. We are supporting the fintech innovation with:




Oracle Analytics for Fraud Prevention
London based online payment market leader. Used Graph Analytics to reduce query results from hours to seconds that allowed them to correlate data better and use that to enhance fraud prevention.
Hong Kong based payment gateway service provide. A quick move from on premise to Cloud. Real-time fraud detection on Payment Transactions. Processing 40 million data points using Autonomous Database.
Brazilian Fintech specialising in providing credit products to small and medium businesses. Drastic improve in performance and scalability to 1 million API calls with ecosystem partners.
Why are Fintechs embracing Oracle Cloud as a partner of choice?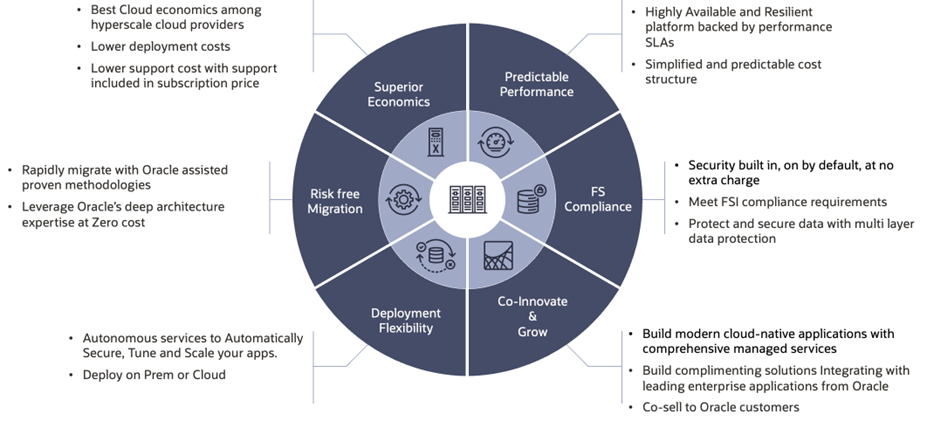 Discover Oracle Cloud Infrastructure
Compare
It's natural to wonder how OCI compares with other cloud vendors such as AWS, Azure, or Google Cloud. Check out our point-by-point comparisons, or sign up for our Free Tier, with dozens of free cloud services, and see for yourself.
Learn
Cloud Adoption Framework is a good place to learn more and plan your path forward. For technologists, our Architecture Center shares best practices, tutorials, and hands-on labs for the many types of workloads you can run on OCI.
Try
OCI Cloud Free Tier
Build, test, and deploy applications on Oracle Cloud—for free.
Blogs & Report

Forbes review of Oracle's next generation cloud infrastructure
56% of Millennials agree to an improved financial experience during past 2 years based on Oracle Consumer trend report 2021. But their expectations from Fintechs are even higher.
Contact Oracle in Australia
General Inquiries: 61 02 94911000
Sales: 1300 366 386
Chat Live with Oracle or submit your enquiry here
Email: salesinquiry_au@oracle.com
Oracle Australia Locations
AU Headquarters
Riverside Corporate Park
4 Julius Avenue
North Ryde
NSW 2113 Sydney
Brisbane
Level 16
340 Adelaide Street
Brisbane QLD 4000
Melbourne
Level 5
417 st Kilda Road
Melbourne VIC 3000
Melbourne
Level 10
140 William Street
Melbourne VIC 3000
Adelaide
Level 6
25 Grenfell St
Adelaide, SA, 5000
Canberra
Level 8
Nishi Building
2 Phillip Law Street
Canberra ACT 2601
Perth
Level 9
225 St Georges Terrace
Perth WA 6000