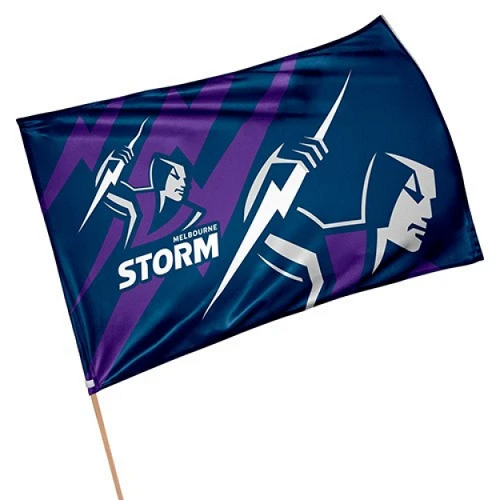 Openpay signs on as an official partner for Melbourne Storm
Australian fintech Openpay has just signed on as the official buy-now-pay-later (BNPL) partner of the Melbourne Storm Rugby League Club.
The new  partnership includes category exclusivity, partnership and signage rights at all home games, as well as access to the Storm's one million plus social media fans.
Openpay CCO, Dion Appel said the partnership would further position Openpay to an engaged national demographic and highlights the brands respective commitment to fans and sporting memberships from the highest order through to grassroots.
"Openpay is head-quartered in Melbourne, alongside the Storm who are a four time premiership, high performing  team and the only Melbourne based NRL club, in a league that is dominated by New South Wales and Queensland. But that's not the only reason we're excited to be their partner, offering BNPL to local sporting clubs is something quite unique to Openpay, and we believe this partnership helps support our commitment from professional level through to grassroots sports," Appel said.
"We're passionate about enabling Aussies to participate in sport, whether that's helping people spread the cost of buying merch at a games, getting sporting equipment to train with friends and family or signing up for a local sports club, we enable important purchases in their life."
The Storm partnership will amplify Openpay's brand at home games via LED signage and Big Screen TVCs, in the Club's changeroom as the proud partner of the clubs team song plus benefit from a strong share of voice over all digital and social channels for the remainder of the 2021 season.
Storm CEO, Justin Rodski, said it was exciting to have a global fintech company partner with the Club.
"Storm is fortunate to have such great support from and connections with the Victorian community, so we are very excited to have another partner born and bred right here in Melbourne join the Storm family," Rodski said.
"When we sit down with partners, we talk to them about an alignment not just in our commercial opportunities but in our values and benefits that we can deliver together to the Storm community.
"Partnering with Openpay, we see great potential and benefit for our commercial partners, members and fans and hope to see this partnership grow for years to come."
Last month, Openpay announced The Openpay Community Fund, and a new nationwide pilot program to support grassroots sporting organisation's.
The fund will award $50,000 in total, with 200 grants, each grant valued at $250 to be used for community events, upgrading club facilities, equipment, or club merchandise.