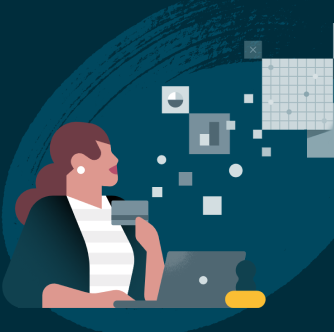 Open banking's first loan approved
Basiq, a leading fintech providing access and insights into financial data, has worked with Regional Australia Bank, Australia's first accredited data recipient, to approve the first loan under open banking. The loan approval was achieved on the same day as the launch of open banking and signals a new milestone under Australia's open banking regime.

Open banking operates under the Consumer Data Right (CDR), which gives Australian consumers the rights and protections to share their data securely. Under the first phase of open banking, any customer of Australia's big four banks can provide consent for their account data to be shared with an accredited data recipient. In exchange for their data, consumers can access personalised financial services and products that are right for them.

Until now, the benefits of open banking have yet to be proven and consumer education on open banking has been lacking. The success of open banking is contingent upon the willingness of Australian consumers to share data and the first loan approval under the regime gives Australian consumers a look into the value that can be generated with their data.

With the approval of open banking's first loan, Regional Australia Bank has demonstrated the value exchange awaiting consumers who consent to share their data and what this process could look like. The customer-owned bank received an online personal loan application request on the evening of July 1 and with open banking, the applicant was able to securely share over 3,000 transactions as part of their application, in seconds.

According to Regional Australia Bank, the data collection took only 21 seconds and the categorisation was completed in under 2 minutes. The bank shared the delight of its first open banking customer who said "sharing the data was super easy and I LOVED when it pre-populated my expenses." This is a far cry from manual loan assessment processes which require applicants to guess their expenses and gather bank statements.

The process is made possible using Basiq's data analytics capabilities which categorises an applicants transactions into spending categories such as "transport" and "recreation," in seconds. This allows Regional Australia Bank to make loan decisions based on a clear understanding of the individual's finances and spending behaviour.
To read more, please click on the link below…