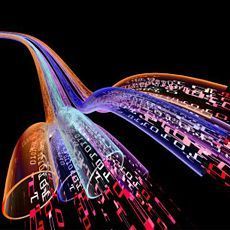 Open banking: risk and opportunity
The imminent open banking scheme presents huge opportunities for Australian FinTechs, but comes with some very real risks, SocietyOne chief executive Mark Jones said.

The peer-to-peer lender recently hit $500 million in lending, a record for an Australian company, and with open banking, a comprehensive credit reporting scheme and the Royal Commission driving customers away from the big banks, the future looks bright for the local FinTech sector.

The open banking scheme starts from July next year, with the big four banks required to provide customer data on request to data recipients – largely FinTech companies such as SocietyOne, but also between each other.

While this provides big opportunities to smaller companies, it will be a threat if it's not done properly, Mr Jones said.

"Open banking is a big opportunity for us but it's also a big threat. It's a big opportunity because it means we can get access to information that lets us meet customer needs better and faster," Mr Jones told InnovationAus.com.

"The more we understand about our customers, the better we can match products to their needs and do things quicker," he said.

"On the other side, I think open banking is going to mean that it's really important we remain trusted, and that people still have confidence in us. As a FinTech industry we need to make sure that we use customer information appropriately for the right purpose, at the right time, and that we don't abuse their trust. If you lose that trust then you won't get the information."

The competition watchdog last week released draft rules for the open banking scheme. Only the big four banks will be subject to the scheme next year, with other providers to be included from 2020.
To read more, please click on the link below…
Source: Open banking: risk and opportunity – InnovationsAus.com