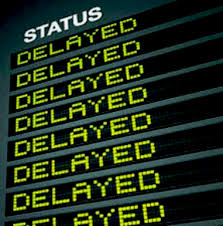 Open banking quietly delayed
The much-anticipated launch of open banking in Australia has been quietly delayed by the federal government by eight months.

On the last Friday before Christmas, a day typically used to "take out the trash" and make some unfavorable or unpopular announcements, Treasurer Josh Frydenberg put out a statement late in the afternoon revealing that the open banking regime would not kick off in July as previously announced.

Instead, a "pilot program" would be conducted by the Big Four banks in partnership with the ACCC and Data61 to "test the performance, reliability and security of the open banking system".

The delay is likely to infuriate the local FinTech sector and consumers in general, after the government had regularly proclaimed last year the "game-changing" nature of opening access to financial data and allowing it to be passed to smaller FinTech players and other banks.

Government had also previously lauded by the FinTech sector for resisting the calls from the Big Four banks for the scheme to be delayed, but it seems now to have eventually relented.
To read more, please click on the link below…