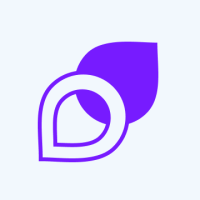 Online start-up Tippla offering Aussies a unique way to secure their credit scores amid COVID-19
Your credit score is one of the most important numbers in your life. Yet, most Australians don't know what their score is – even more don't know that they have more than one. That's what new fintech start-up, Tippla, is working to change.
Online platform, Tippla, launched in Australia last week offering Aussies a unique tool to manage their credit scores in a time where COVID-19 threatens to push many into financial hardship.
While other competing apps provide insight into a single credit score, Tippla is helping consumers to gain a stronger understanding of where they sit on the broader spectrum.
For a small monthly fee, Tippla enables users to view their credit scores from two of the biggest global bureaus: Equifax and Experian. An insight which, according to the fintech, is sorely needed by the general public.
"After surveying consumers over the last few months, we found that majority of those we surveyed didn't even know their credit score, let alone the fact that the bureaus score consumers differently," said Tippla's head of market research, Robyn Francis.
"Equifax, Experian and illion all have their own unique scoring systems – and the preferred bureau varies across financial institutions. This is confusing for a lot of people, especially if they've never had to apply for credit before."
Using consumer input to build out a tool that trumps anything else on the market, Tippla hopes to help Aussies gain a better understanding of their financial status. This includes offering consumers the chance to educate themselves through a "Credit School" as well as gain unique insights into spending habits and personal financial goals.
"In the wake of the Royal Commission, the more informed the consumer is about their financial position the better deals they can demand from service providers, such as banks," Francis said.
"Lenders now typically base their decision to approve a loan largely on credit score data. So, it really hits home just how important it is to know where you stand across the different agencies."
With the COVID-19 outbreak taking its toll on Australians nationwide, Francis says Tippla can help Aussie borrowers looking to secure their credit scores in testing times.
"Accessing financial assistance was already difficult before the outbreak of Covid-19," said Francis, "Having a bad credit score now is only going to make that worse. Consumers are more savvy than ever before and they want to understand the power they hold in their data. Tippla is the tool to help them do that.
"As the company focuses on integrating additional user-requested features, it's clear Tippla is shaking up the competitive consumer credit report sector.