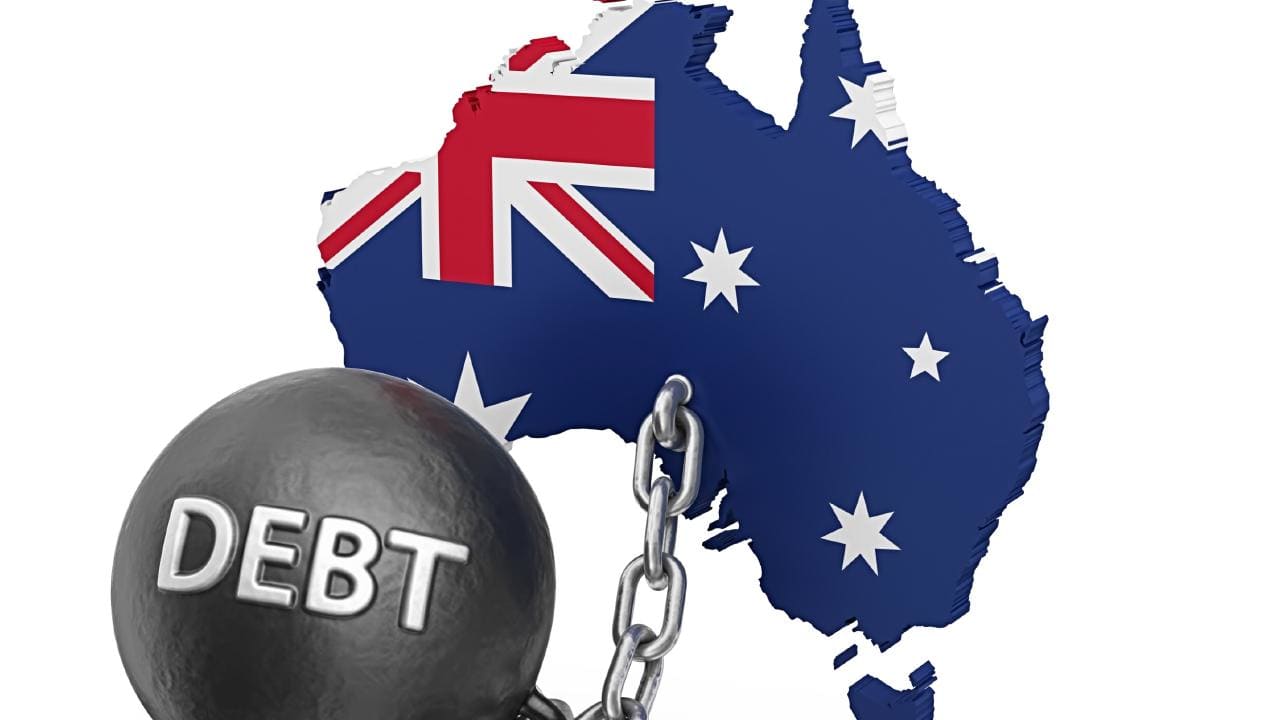 How one financial planner's cultural change is helping tackle Australia's debt problem
Financial planners are helping to tackle Australia's escalating debt problem as the industry shifts from selling products to providing holistic advice with money management at its core.
Australia's household debt-to-income ratio has risen sharply in recent years and now ranks as one of the highest in the world at about 190 per cent, according to the Reserve Bank of Australia. Meanwhile, more than one in six (18.5 per cent) consumers are struggling under a mountain of credit card debt, according to a report by the corporate regulator, ASIC.
Yet only a minority of financial planners offer money management or budgeting advice, citing concerns about the time it takes to offer such services and how to charge clients for it.
Luda Financial Solutions founder Jacques Hugo is one of a new breed of financial planners using technology to position money management as a central component of financial advice. Jacques migrated to Perth from South Africa in December 2011 and set up Luda in January 2012.
Jenny* first saw Jacques when her imported confectionery shop began to struggle just as the major supermarket chains started selling the same goods. She quickly found herself owing about $20,000 to suppliers plus a further $20,000 of credit card debt.
"I had about four suppliers with whom I had overstayed my welcome and the credit card was maxed out. It was scary and demoralising – you try so hard for years to run this business and then at the end you just have a $40,000 debt.
"Through my own naivete I thought I was going to lose my marriage and my house because I hadn't been completely honest with my husband about how bad it had become. I didn't want him to feel pressure he didn't need."
Jenny and her husband Rick saw Jacques who helped set up a financial plan to get on top of their escalating debt. They re-mortgaged their home to get a better deal, unlocked additional home equity to ease the short-term pressure, consolidated a range of debts and began budgeting.
"Jacques never made us feel like we were cutting everything out – you have to have your treats but just budget and plan for them. It's important to have a date night and time to yourself. Maybe that $5 you save a day on coffee can pay for a babysitter so you both can have a night out. He almost became a little bit of a marriage guidance counsellor as well."
Budgeting ranks as one of the top unmet advice needs of everyday Australians, alongside retirement planning, according to research house Investment Trends.
"Many years ago, I was in my early 30s with two children and had a good accounting practice," Jacques said. "I started importing water purifiers into Africa but I was 10 years too early so we just about lost everything. I understand what it's like when you don't know where the money is going to come from to buy food for tomorrow."
While Jacques offers a full spectrum of advice, including traditional areas such as retirement, insurance and investment, it is a condition that all of his clients embrace budgeting and money management.
"The first thing we look at is how they manage their cash because if they don't understand their own expenditure, it undermines every aspect of financial advice and ultimately, their financial wellbeing."
Jacques uses leading financial technology platform, Moneysoft. The technology creates efficiencies for Jacques that save him time and effort in his own business which would otherwise need to be managed manually; enabling him to concentrate more upon working with clients such as Jenny and Rick.
The technology automatically collates, analyses and categorises his clients' expenditure across their multiple accounts, which then provides a strong foundation for coaching them about money management. Clients receive regular, automated expenditure and budget reports ongoing, which boost their engagement, awareness and accountability.
He points to the ease of using 'tap and go' contactless cards as one reason people overspend. Takeaway food and coffee shops are a major area of overspend, with the average family spending $450 a month on those items.
Luda Financial Solutions recently added a four-hour habit change workshop for their clients to help them avoid falling back into damaging spending habits. "We also plan to launch a separate cashflow business where we offer this service for a once-off fee," Jacques said. "There is an enormous need for this type of advice – helping people to get on top of their cash flow and improving their overall financial literacy, which really should be the foundation for the provision of ongoing financial advice"
Moneysoft was launched in 2012 to specifically partner with financial advisers and other financial professionals who work with clients in the area of money management. It has partnership deals with many major financial planning groups who are also looking to help their advisers work with clients in this area, increasing the overall financial capability of every day Australians.
These partnerships include Fortnum Financial Advisers, InterPrac, Clearview, RI Advice, WB Financial, Millenium3, Financial Services Partners and Centrepoint Alliance as well as broker Mortgage Choice and life insurance specialists AIA Australia.
---
* Names changed.