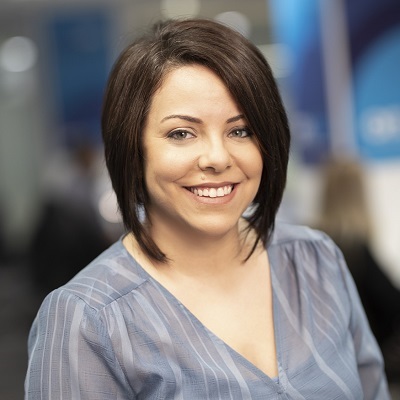 OnDeck Australia ranks among Australia's Top 40 "Best Places to Work"
Leading online small business lender OnDeck Australia has joined the elite of Australia's employers achieving a Top 40 ranking for workplaces from research and consulting firm WRK + who curates the annual Great Place to Work Study.
OnDeck now has the highest designation available as one of the nation's "Best Places to Work" and is one of only two Fintech companies included among the Top 40 employers.
The results confirm OnDeck's ongoing commitment to creating a workplace with strong values and engaged team members with high scores across leadership, culture, inclusion and employee commitment. Additionally, almost nine out of ten OnDeck employees saying they were made to feel welcome on joining OnDeck.
Cameron Poolman CEO at OnDeck Australia, said "OnDeck exists to empower Australian small businesses to grow. We know our support for small business starts by having a team that is highly engaged and driven to win, which also happens to be one of our company values. Our amazing team continues to go from strength to strength.
"Since our launch in Australia, creating an engaging workplace as we scaled our business has always been a strategic business priority. Our Executive and front-line managers show up every day through the good times and tough times to create a great place to work for our team members, and great outcomes for our customers. Our rating as one of the nation's Best Places to Work highlights the value we place on our team at OnDeck."
Poolman continued, "Importantly, we have been able to improve our rating, by moving from a Great Place to Work in 2019 to one of Australia's Best Places to Work in 2021. To achieve the highest possible recognition despite the disruption of the pandemic highlights our focus on, and investment in, our people."
Nurturing staff engagement to create outstanding customer outcomes
OnDeck places significant priority on achieving a high level of employee engagement.
"This engagement is achieved by transparent communication, living our values, a strong emphasis on comradery and leadership that genuinely cares about our people," said Poolman
"Our high levels of staff engagement also help us deliver an outstanding customer experience backed by great customer outcomes, and this is reflected in OnDeck's 4.8 out of 5 Trustpilot rating."
During COVID lockdowns, OnDeck maintained its team spirit and employee engagement through a variety of virtual get-togethers that included fun exercise sessions and trivia nights.
Fostering innovation
A key contributor to OnDeck's certification as one of Australia's Best Places to Work is the company's innovative use of technology. This was highlighted by OnDeck's 2021 launch of The KOALA Score™, an inhouse developed, bespoke credit assessment algorithm, which has underpinned product innovations such as Lightning Loans that can deliver funds to small businesses in as fast as two hours.
"For Millennial professionals in particular, the smart use of technology is often the deciding factor that makes a company attractive to work for," said Poolman.
"OnDeck absolutely delivers on this score. Our newly launched Lightning Loans harness the power of technology to deliver an accelerated service to small businesses and our broker partners, with turnaround times believed to be the fastest in the market. It is extremely exciting, and rewarding, to be part of a company that is maximising the possibilities of new technology."
A passion for small business that starts at the top
As a small business lender, OnDeck employees share a passion for helping small businesses achieve their goals. This enthusiasm and commitment start at the top of the business.
"Our people are hand-selected for their knowledge of, and passion for, small business, and we actively nurture a high level of employee engagement," said Poolman.
Winning awards attracts recruits
Cherie Habashi (pictured), Head of People & Culture at OnDeck Australia said, "We know the Australian employment landscape is more competitive than it has ever been. Already, around 60% of new recruits to OnDeck comment that they were attracted to the company because of our former certification as a Great Place to Work.
"As we celebrate this latest achievement with our existing team, we are also pleased that this accolade will attract high calibre talent to our business who now know without doubt they could potentially be working for one of the best companies in Australia."