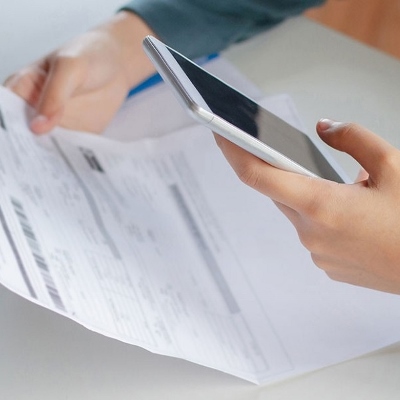 Novatti Group (ASX:NOV) 1H18 results & outlook
Novatti Group Limited (ASX:NOV) CEO, Peter Cook talks about the company's 1H18 results, the launch of its Australian remittance service, the integration of basis2 and progress towards its goal of becoming an ADI (authorised deposit-taking institution).

Rachael Jones: Hello I'm Rachael Jones for the Finance News Network. Joining me from the Novatti Group (ASX:NOV) is CEO, Peter Cook. Peter, welcome to the Network.

Peter Cook: Rachael good afternoon.

Rachael Jones: Firstly could we just start with an introduction to your company?

Peter Cook: Novatti listed two years ago, January 2016. Our market capitalisation is about $40 million at the moment and actually, our top 20 shareholders have about 80 per cent of the company. We're well funded, we've at the moment about $7 million of cash available and we're heading towards profitability, as a near to medium term aim. The company is involved in the large markets of financial services, and financial services technology. And we have revenues coming from both technology sales and financial transactions processing.

Rachael Jones: Now to your 1H18 results. What were the highlights?

Peter Cook: The company turned over in the first half year about $2.3 million, which on a like-for-like basis, was about 109 per cent higher than the first half 2017. Most importantly and what we're happiest about, is our financial transaction processing revenues, increased about eightfold and to just over $0.5 million. And they're still on a strong growth path. Within the business, we also have strongly been managing our costs. We've brought them down and yet we've continued to increase, both the reach and nature of our revenues.

Rachael Jones: Now to your business. Can you tell us more about the financial technology sales?

Peter Cook: So financial technology sales, we have well-established, robust and scalable technology that's used by both large clients, including Telstra Corporation (ASX:TLS), Cathay Pacific amongst others. And also for ourselves, we use our own technology for building new types of financial services revenues. Technology used for things such as remittances, topping up mobile phones, a number of let's call it, banking transaction type services in Africa, Europe, North America, Asia.
To read more, please click on the link below…
Source: Novatti Group (ASX:NOV) 1H18 results & outlook | Finance News Network