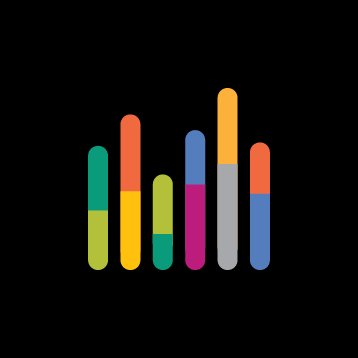 New York fintech startup trueDigital's new CEO to bring cross-border payments to Australia
trueDigital Holdings, LLC, a global provider of financial infrastructure technologies and products for the digital economy, announced today it has appointed former Bridgewater Associates executive Thomas Kim as its Chief Executive Officer and a Member of its Board of Directors.
Kim brings an extensive track record of trading technology leadership at multiple major financial institutions and software providers to his role at trueDigital. He joins the company following seven years with Bridgewater Associates, where he most recently served as Chief Operating Officer of the Investment Engine Group. Earlier in his career he held positions as Managing Director at Lehman Brothers, responsible for the Townsend Analytics Electronic Trading franchise, and held executive-level roles at UNX and TradingScreen.
On the heels of trueDigital's launch of Signature Bank's blockchain-based digital payments platform – the first project of its kind to be approved by the New York State Department of Financial Services – Kim will be tasked with further expanding the company's footprint across traditional financial institutions. Kim's strategic initiatives will include growing the list of banking and custody partners for trueDigital's payment, transfer and settlement platform, and the rollout of new institutional-grade digital asset derivatives.
"Thomas brings the expertise and the boldness to carry forward our vision of bringing blockchain-based financial technologies to life," said Sunil Hirani, trueDigital's Founder and Member of the Board of Directors. "His accomplishments at some of the world's most technologically-driven and demanding institutions speak to his ability to think creatively and lead effectively. This will be instrumental as we double down on our ambitions to innovate, grow and scale."
"With the recent successes at Signature Bank and with its CFTC-approved Bitcoin swaps, trueDigital is quickly building a reputation as a leader in the convergence of digital and traditional finance," said Thomas Kim, CEO, trueDigital. "Transforming financial market infrastructure is an ambitious goal, yet the progress to date shows the potential of trueDigital's technologies to modernize markets and bring digital assets forward. The team, the thinking and the technology at trueDigital are all attuned for significant growth, and I look forward to leading the way."
Kim will take oversight of trueDigital's existing business development initiatives, namely the upcoming launch of Bitcoin swaps trading in 2019. Following the CFTC's approval of its physically deliverable Bitcoin swap – the first of its kind – in 2018, trueDigital has been steadily building institutional support for the product, successfully attracting multiple institutions to connect to its soon-to-open marketplace. trueDigital also recently hit a milestone with its Signature Bank partnership, with the real-time, token-based payment platform attracting a significant number of institutions within the first 30 days of operation.
"I very much look forward to working with Thomas Kim in his new role as CEO of trueDigital and believe that his depth of experience will help further this platform's vision of increasing efficiency, confidence, and transparency for institutional investors in the digital assets space. With Signet, trueDigital has staked out new fertile ground in the cryptospace and we look to Thomas to continue to drive that innovative spirit. Since ConsenSys established a partnership with trueDigital in March of 2018, we've seen increasing institutional investor interest in ether and other digital assets and look forward to continuing to develop the infrastructure necessary for broad adoption," said Joseph Lubin, Founder of ConsenSys.