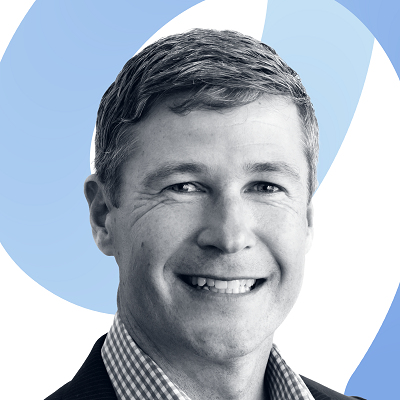 New tech and innovative service offerings help boost Earlypay's growth and financial results
Earlypay has announced a strong start to the 2022 financial year driven by growth in the company's core Invoice Finance and Trade Finance products.
"We are pleased to report an outstanding quarter one, which shows material growth across all Invoice Finance and Trade Finance metrics," Earlypay CEO, Daniel Riley (pictured) said.
"Momentum has continued through October with Earlypay achieving record monthly transaction volume of $211 million, with a further acceleration in volumes anticipated as lockdown restrictions end in NSW and Victoria.
"Following the strong start to the financial year and backed by a healthy balance sheet and improvements to funding facilities, Earlypay is upgrading its 2022 financial year net profit after tax and amortisation guidance from 40 percent to 50 percent on the previous financial year."
Daniel Riley is CEO of Earlypay Limited, an ASX listed company (EPY) with a market leading technology platform for SME lending. Earlypay offers invoice financing, equipment financing and trade financing to support SMEs with working capital.
"Quarter one of this financial year delivered outstanding results for Earlypay," Riley added.
"Across our Invoice and Trade Finance business, we achieved an increase of 40 percent in our total transaction volume to $569 million and an increase in revenue of 52 percent compared to the previous corresponding period.
"Pleasingly, we also maintained our Equipment Finance loan book at $94 million during the first three months of lockdown with strong growth resuming in the second quarter.
"Overall, we are on track to achieve our robust growth targets for the 2022 financial year on the back of strong organic growth and a healthy pipeline of new business.
"Margin improvement on the previous financial year is also expected as key invoice metrics that influence revenue continue to normalise toward long-term historical averages.
"The expansion of our Trade Finance product, which provides funding for small to medium sized businesses (SME) to purchase stock and is offered to Earlypay clients in conjunction with Invoice Finance, is experiencing strong demand from existing and new clients, supporting retention and new client acquisition.
"Earlypay's innovative online platform is making invoice and trade finance more accessible for Australian SMEs by integrating with popular cloud accounting providers to offer live and transparent access to finance.
"Our ongoing investment in technology includes the addition of a Trade Financing module to the Earlypay platform so clients can seamlessly manage their Invoice and Trade Financing together. This development will also bring significant operational savings as we more efficiently service our clients, driving improvement in our operating margin.
"As a business we are focused on providing SMEs with cutting edge, intuitive and accessible products and services that enable our clients to maintain and grow their operations with ease."