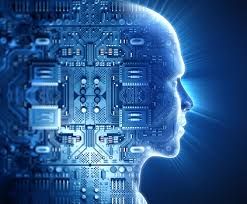 Netwealth founders say AI, data mining to shape $750b platform market
The founders of financial planning platform Netwealth predict artificial intelligence and data mining will lead innovation in the fast-growing platform market, ahead of an expected $900 million sharemarket listing of the family company later this year, which could catapult its founders onto the Financial Review Rich List.

Michael Heine, his brother Leslie Heine and and Michael's son Matt Heine, founded the company, which provides software and financial products to non-bank aligned financial planners, in 1999.

Since then, Netwealth, which now has funds under management, administration and advice of $15.5 billion and employs 220 staff, is among a clutch of increasingly influential companies that have built businesses by signing up advisers who are leaving bank networks following scandals and increased governance processes.

Michael Heine says the family was originally attracted to the sector because of the growth potential.

"The platform industry was still fairly new, there were a couple of entrants but it wasn't mainstream," Heine says.

"But I liked it because it embraced financial advisers with whom we'd worked for a long time. I liked financial services generally and it was a really good opportunity to embrace technology, which we're both pretty passionate."

Michael Heine opened Netwealth's first office in 1999 with five staff, expecting it would take three years and about $5 million to break even. It took "considerably longer", and far more cash, he says.

For the Melbourne-based Heine brothers, Netwealth represents their second – and most successful – business venture.

'We build businesses because we want to be in there'

In the 1980s, Michael and Leslie Heine established property trusts Heine Investment Management Limited, which were later bought by Mercantile Mutual in 1999 for more than $115 million.
To read more, please click on the link below….
Source: Netwealth founders say AI, data mining to shape $750b platform market | afr.com