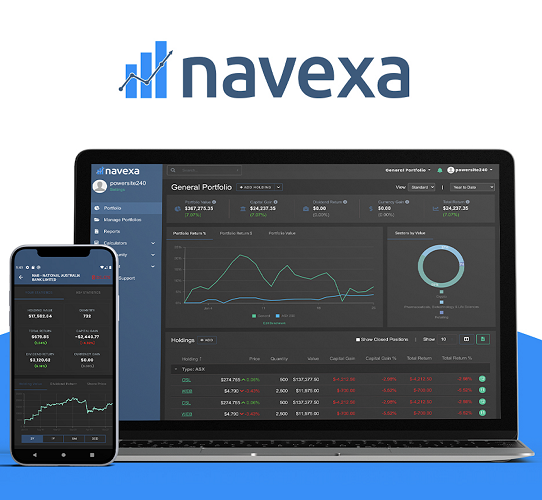 Navexa now supports ANZ & Stake contract note automation
Portfolio tracking startup, Navexa, has announced support for two more brokers on its Navexa Link automatic trade importing tool.
The Melbourne-based portfolio tracker will now support customers who trade with both ANZ and investment platform Stake.
Founder and lead developer, Navarre Trousselot, says his team have been adding new brokers continuously based on the Navexa community's requirements.
"Basically, whatever our users tell us they need, we create it. Our contract notes automation makes life a lot easier for people using our portfolio tracker, and that defines our approach to developing the platform, really — if it makes life easier for them, it makes sense for us."
Navexa Link allows customers to automatically forward their broker's contract notes to their Navexa account, giving them a seamless experience with up to date trades recorded and reflected in their portfolio tracking analytics.
Trousselot says the Navexa team's next step in making the broker-portfolio tracker experience more user friendly will focus on creating a fast and simple way for customers to add their historical investment data.