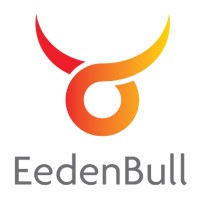 NAB to deploy EedenBull platform for SMEs in Australia
EedenBull has announced a five-year agreement with National Australia Bank (NAB), which allows the bank to deploy EedenBull's payment and spend management platform to the bank's customer base of small and medium-sized enterprises (SMEs).

The EedenBull platform provides the ability for the bank's SMEs to track payments and spending in real time. Customers will prevent cash leakage by ensuring that the right business spending policies are adhered to.

EedenBull will be providing NAB with its Q Business platform which includes Q Control for the administrator and Q App for the employee. NAB will issue their own payment cards onto the platform, with their customers using Q Business to manage cards and spend.

Nicki Bisgaard, CEO and founder of EedenBull enunciated, "This announcement underlines our progress in offering best in class payment and spend management technology to the banking community globally. We are delighted to partner with NAB, a globally respected banking brand and Australia's leading business bank, and to provide them innovative, digital spend solutions for their SME clients in Australia. Q Business is taking commercial payments to the next level, and we look forward to being a partner on this journey in delivering value, control and flexibility to NAB and their many business customers."

EedenBull is partnering with 65 banks in Europe and is now further expanding its global reach with banks such as National Australia Bank.
To read more, please click on the link below…
Source: NAB to deploy EedenBull platform for SMEs in Australia