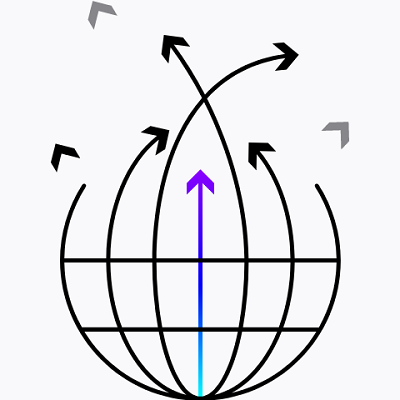 NAB and global banks launch world-first Global Open Finance Challenge
NAB, CIBC, Itaú Unibanco and NatWest Group have launched the Global Open Finance Challenge, a virtual event encouraging innovation and the development of new solutions for a global open finance ecosystem.
The event is the second in a series of joint initiatives by NAB, CIBC, Itaú Unibanco and NatWest Group aimed at building a stronger, more progressive global banking and financial industry.
The four banks, in collaboration with cloud computing leader Amazon Web Services (AWS), are inviting entrepreneurs and innovators to prototype new customer solutions on a global scale. The ideas will address some of the most pressing challenges in the financial services industry, cultivating an open finance ecosystem that allows secure data sharing among financial institutions, and enabling the banks to deliver more choice and customised product offerings for clients around the world, and the public at large.
"The Global Open Finance Challenge will help transform our industry around the world by encouraging innovation and advancing our common goals: to support our clients in an evolving landscape through value-added digital services, more convenient access to the financial ecosystem through the channels customers want, and a continued focus on sustainability."
NAB CEO Ross McEwan added, "A competitive and innovative financial services industry is critical to ensuring great customer outcomes, with opportunities for further innovation and to establish new business models.
"Collaboration between established financial services providers, big tech and fintechs has never been more important, as we respond to rapidly changing customer needs and expectations.
"This event will open up new ideas, drawing from a global talent pool, which could provide significant benefits for our customers."
The launch of the challenge comes at a time when NAB is growing its engineering capability across Australia and expanding on its world leading cloud and engineering Guilds; seeking to deliver innovative, personalised, digital experiences to serve customers.
Werner Vogels, Chief Technology Officer, Amazon.com said, "Financial services companies across the globe are going through rapid digital transformation. By encouraging builders and crowdsourcing new technological ideas, these forward-looking banks running the Global Open Finance Challenge will be able to develop new technologies to meet people's rapidly evolving banking needs.
"We look forward to collaborating with the builders in the challenge to deliver tangible solutions that help people around the world meet their financial goals."