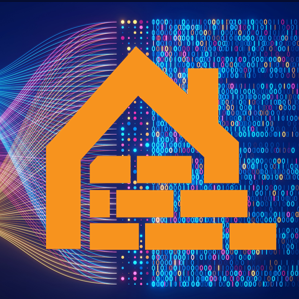 MyBrix launch world first – No Interest and No Repayment Property Finance
MyBrix, a Sydney based Fintech startup has announced that after over two years of development, that they will commence taking applications for their World First No Interest and No Repayment Property Finance in September 2023, and that initial registrations now open.
The bold innovation that MyBrix brings is expected to be as disruptive to property finance and investment as Uber, Airbnb and Afterpay were to their respective markets. By embracing MyBrix, individuals can regain control of their financial situation and invest for a brighter future, without feeling confined by the limitations of traditional interest-based mortgages.
"Whilst charging Interest on funding has a long history and its creation can be traced back to ancient civilisations, it is increasingly out of step with how people want to interact with finance and is not how high-cost assets, such as property, will be funded moving forward," MyBrix Founder and CEO Brian Stevens said.
No Interest and No Repayment finance means:
Mortgage Stress will become a thing of the past. Property Owners will be able to choose how they spend their household income without the burden of increasing monthly bank loan repayments.
Mortgage Cliffs will no longer hold fear for Property Owners, and they won't be forced to sell their property due to huge jumps in monthly bank loan payments.
Mortgage Prison will not exist, as credit assessment and serviceability no longer apply. The quality of the property and its growth potential now become the determining factors to access to funding.
The owners of rental properties will be able to retain their assets and keep their properties within the rental pool, rather than being forced to sell and reduce the overall rental pool which inevitably forces rents to increase to unsustainable levels.
There will be less pressure on rental rates as Landlords won't have ever increasing mortgage repayments driven by higher interest rates.
"We are now seeing the effects of the recent aggressive interest rate hikes on families across Australia as well as the economy in general. Using Interest rates to regulate economic activity does not consider the people who bear the significant increases in the cost of life's necessities such as food, power, mortgage payments and rent," Stevens said.
MyBrix is a peer-to-peer funding platform that allows Property Owners to sell their mortgage debt to Investors who buy fractional interests in that property. The Property Owner gets to payout their bank loan and both the owner and the investor share in the capital growth of the property. Unlike previous attempts to provide the benefits of Real Estate fractionalisation, MyBrix empowers homeowners to retain ownership while accessing funds for their financial needs and is available for any residential property in Australia, not just a curated subset. MyBrix significantly reduces the costs to all parties and increases the availability of funding.
MyBrix is the new way to fund or invest in real estate in Australia, providing a transparent, innovative, and empowering way to own and invest in property. The MyBrix platform is secure, scalable and ready to disrupt the traditional Australian property funding and investment markets.
Registrations for both Property Owners and Investors to be part of this groundbreaking innovation are now open at www.mybrix.com.au.