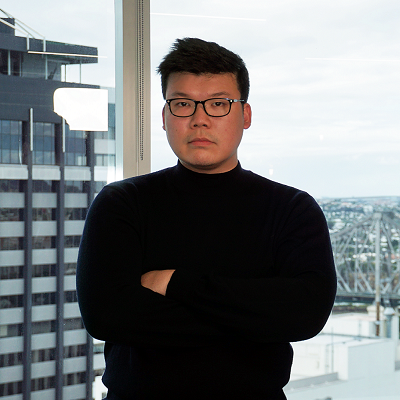 Monochrome CEO Jeff Yew discusses CBA's crypto play
Monochrome Asset Management's CEO Jeff Yew (pictured) discusses today's news that Commonwealth Bank of Australia is to offer cryptocurrency services to its customers, the first mainstream Australian bank to do so.
What does CBA's move represent for the digital assets landscape? 
Bitcoin and other digital assets have come a long way since the early days as a divisive topic to now becoming gradually accepted among traditional players.
After experiencing years of debanking of Australia's Digital Currency Exchanges' business accounts, there were some tough times but I see this as the price paid to pioneer a new technology. This makes it all the more fulfilling to see the CBA promoting the adoption of digital assets.
Truthfully, I wouldn't change a thing, in fact, I'm proud of how far we as an industry have come. The silver lining is that bitcoin and other digital assets will now see even greater adoption than before. 
Is CBA's move into this area too late? 
I applaud CBA for their move into this sector. The bitcoin and digital asset industry is still akin to the early days of the internet, where people were debating the world wide web's environmental and social impacts, and whether the internet will be here to stay.
At Monochrome, we have the privilege to deal with financial services professionals and fiduciaries on a daily basis and certainly see similar conversations surrounding bitcoin today. I am glad to see that traditional players, such as CBA, have been and are receptive to new concepts and ideas. 
Will digital currency exchanges be negatively impacted? 
While it addresses investors' concerns about investing through digital currency exchanges, I see CBA's move to be more disruptive to smaller DCE players rather than the larger ones like Binance Australia.
Digital currency exchanges offer a more conducive venue for trading due to the availability of sophisticated trading tools at a low cost, while buying bitcoin through super apps like the CBA app may bring greater convenience to consumers. 
How does the digital asset community view CBA's announcement? 
I can't speak for the industry, but personally, I do feel this is a development that has made significant headway towards a more circular ecosystem for digital asset investors.
While there are risks and volatility in this nascent asset class, much can be done to educate the market on how to evaluate and manage risks when dealing with bitcoin.