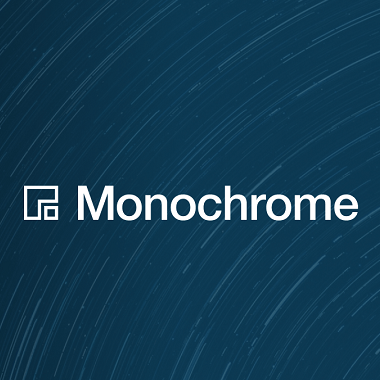 Monochrome Asset Management partners with CF Benchmarks
Global market-leader CF Benchmarks will provide professionally aggregated benchmarks for Monochrome financial products in an Australian first.
The partnership will focus on providing high-grade, regulated benchmarking to ensure the integrity of underlying assets contained within Monochrome product offerings. In utilising the CME CF Bitcoin Reference Rate (BRR), Monochrome products are built off the highest-standard bitcoin reference available today.
"Monochrome is proud to be the first Australian fund manager to partner with CF Benchmarks," said Jeff Leal, COO and Head of Digital Markets at Monochrome.
CF Benchmarks is the index administrator for contract settlement for leading US futures exchange Chicago Mercantile Exchange (CME) amongst other major financial institutions.
With daily operation since launch on 14th November, 2016, the BRR is the most trusted source for Bitcoin pricing and the premier price benchmark for Bitcoin risk settlement, being a Registered Benchmark under the European Union's Benchmark Regulation (BMR).
"The benchmarking they provide meets the highest standards of regulatory compliance in all corners of the globe and sets the industry standard for any fund engaging with digital assets," Mr Leal continued.
Monochrome's partnership with CF Benchmarks aligns with recent ASIC guidance (INFO 230) regarding ETPs in which the robustness and transparency of the index, with respect to the arrangements with the index provider, comply with recognised index selection principles.
"As a digital asset specialist with extensive experience in traditional finance we provide our investors the trust needed to safely navigate the risks and complexities of digital asset ETFs," said Mr Leal.
"Monochrome is focussed on delivering the highest regulatory standards in its approach to digital assets and in our selection of partners."
"That experience and approach is what differentiates Monochrome from other ETF issuers looking to launch a Bitcoin ETF in Australia," closed Mr Leal.
"Products like Bitcoin ETFs provide price exposure without the need to hold the physical asset, ultimately making cryptocurrencies more accessible to a wider range of investors," commented Sui Chung, CEO of CF Benchmarks. "With one of the world's largest pools of long-term savings about to open up to cryptocurrencies, Monochrome stands at the forefront of a watershed moment for the Australian crypto market."