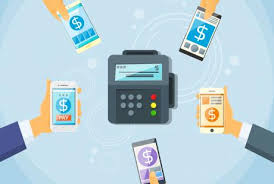 Mobile technology is revolutionising the way SMEs get paid
We all know cash is fast becoming a thing of the past, and as the world becomes increasingly 'digital', it's not surprising that people are buying goods and services a lot more through mobile devices. It's therefore no surprise that mobile technology has driven advancements in the payments industry, making it easier for consumers to make purchases on-the-spot. This has created opportunities for retailers like never before — for example there are digital apps that allow customers to order and pay for their morning coffee while still on the commute to work.

So you would think it would be safe to assume there would be a growing trend in the number of small businesses adopting mobile payment methods for customers; however, that's not the case.

In a recent Westpac Customer Panel, which surveyed 222 Small and Medium Enterprises (SMEs), 87 per cent reported that their business did not use a mobile payment system. This figure is consistent across Westpac SME Bank's customer base with around a quarter currently using mobile devices and tablets to process payments, with an estimated 14 million transactions valued at $22.8 billion made in 2016. With an increasing number of customers shifting their purchase habits to mobile, this is truly a missed opportunity for many SMEs.

When we asked our Customer Panel why they hadn't adopted a Mobile Payment System, SME owners said they had no use for it (43 per cent) or that their business was too small (31 per cent). However, after learning more about mobile payment solutions, almost half of the surveyed group perceived it to be extremely or very appealing and 18 per cent claim they would likely use it; interestingly, the uptake increased to 32 per cent for businesses with an average monthly turnover of between $5,000 and $30,000.

The perceived barriers seem to be that mobile technology is expensive and time consuming to install, which only benefits fast-paced retailers. However, this is a misconception. A mobile payment system is a feasible and cost-effective tool, with most providers offering businesses the option of a single monthly fee or the flexibility of Pay-As-You-Go (PAYG), so SME owners can predict expenses and remain in control of the business's finances.

There are a number of benefits to using new payment solutions, particularly for time poor SMEs impacted by fluctuating cashflow. Mobile Payment Systems are designed to help small businesses get paid by collecting payments on-the-go rather than waiting for an invoice to be sent and paid. The use of mobile technology for transactions could reduce the strain of chasing invoices felt by many businesses, that wait on average, up to 45 days for payment, which can cut into valuable resources and already limited capital. Whether customers prefer to pay by card or direct deposit via a banking app, mobile technology can ensure the exchange of money and goods or services are simultaneous.

Another benefit is its ability to help SMEs keep track of payments, which can also be valuable at the end-of-financial-year.
To read more, please click on the link below…
Source: Mobile technology is revolutionising the way SMEs get paid – The Australian