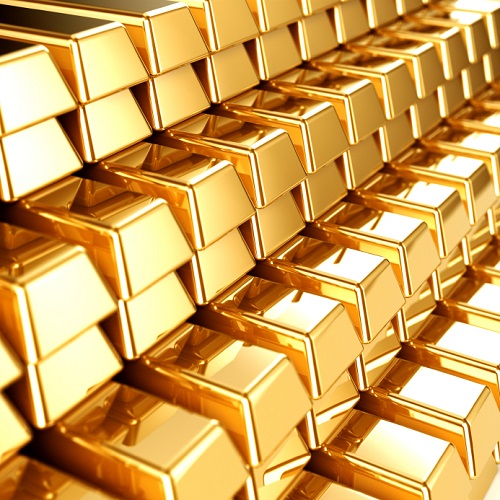 Meld transforms gold into a digital asset with Algorand
Meld Gold, an Australian early stage tech company, has created a digital platform that plans to change the way gold is bought and sold.
Meld Gold will integrate into the existing gold supply chain and will deliver far greater market efficiency through seamless trading and quicker settlement as well as significantly reducing the slow manual processes that currently exist.
Investors and consumers will be able to transact in both physical gold and digital gold tokens utilising a global network of partners and gold suppliers.
Meld Gold has partnered with world leading blockchain protocol Algorand, the award-winning brainchild of Silvio Micali, Professor of Electrical Engineering and Computer Science Department at MIT in Boston.
Michael Cotton, Director of Meld Gold, said the platform means that those on the gold supply chain such as mints, refineries, dealers and vaults have access to technology that connects them seamlessly and efficiently.
"This brings transparency to the gold market for the first time by directly connecting buyers and sellers on a digital platform. Currently the gold market provides limited access and little visibility into its supply chain, which makes trading time-consuming, expensive and inefficient," he said.
"While some call cryptocurrency 'digital gold,' Meld is a true link to the already existing gold industry," said Peter August, CEO of Melbourne Mint, Australia's premier bullion dealer.
"Many companies have tried to create their own version of gold-backed tokens, but what Meld is doing is new: they're using blockchain technology to not just emulate but improve the actual gold market."
The key benefits of the Algorand-powered Meld system are:
● Efficiency: Suppliers and users transact seamlessly, which enables them to gain value and increase trading margins.
● Transparency: Transactions are pre-mapped, and tracked on the blockchain, an open distributed ledger.
● Accessibility: Consumers can easily buy/sell Meld Gold through a digital wallet or in person via OTC gold dealers and meld partners, while exchanges can increase liquidity through multiple on- and off-ramps to cryptocurrency
"Algorand's blockchain technology was designed to enable efficient and transparent transactions across different asset classes, maximizing value for everyone involved," said Steve Kokinos, CEO of Algorand. "Working with Meld, we're helping to modernize the gold industry and bring innovation that connects the physical and virtual worlds."
Enterprises looking for scalable, high-speed functionality choose Algorand's blockchain platform to build their applications. Meld is using Algorand's innovative features such as standard asset tokenization and atomic transfers.
"Essentially Meld is creating a cryptocurrency on-ramp for the gold industry and vice-versa: the entire gold market will now be connected to the retail investing industry," said Henrik Andersson, Chief Investment Officer of Apollo Capital, a leading Australian crypto fund. "The potential impact is huge: this is just the beginning of the blurring of the lines between traditional and digital finance."
After considering other blockchain platforms, Meld Gold selected Algorand as best-suited to connect all components of the gold marketplace: bringing suppliers, dealers, and buyers directly to where they want to trade their assets.
Algorand has already proven effective for powering many asset tokenization use cases, such as the first state-backed digital currency with the Marshall Islands, a hybrid IPO for World Chess, and fiat currency transactions for Monerium.