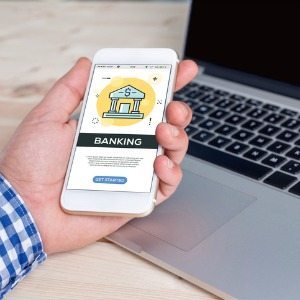 Meet the 'neobanks' trying to shatter the big four banking oligopoly
Australia's first bank opened its doors to customers in 1817 from a small building that was previously a pub, at Macquarie Place in Sydney. The Bank of New South Wales — now Westpac — rented the premises from a convict turned businesswoman named Mary Reibey, who is pictured on the $20 note.

Some time next month, Australia's youngest bank is opening to the public, but there won't be a branch customers can visit, even if they want to. Instead, the unusually-named 86 400 will launch by making its app available to people with iPhones and Android smartphones.

It only has about 90 staff today, but 86 400 (named after the number of seconds in the day) has its sights set on much bigger things: a slice of the $30 billion annual profit pool of the big four banks.

"There are 9 million Australians who are banking via smartphones, and that's a really big market opportunity, and that number is growing every year," says chairman Anthony Thomson, who founded United Kingdom lenders Atom Bank and Metro Bank.

At face value, this sounds hugely ambitious. Commonwealth Bank, Westpac, National Australia Bank and ANZ Bank have a combined market capitalisation of about $380 billion, a fifth of the ASX 200. They spend millions of dollars a year on apps targeting the same customers 86 400 is hoping to pinch.

Foreign giants such as Citi, HSBC and ING have struggled to make meaningful inroads into their retail market share over decades. However, Thomson's sentiments are more common than you might think.

86 400, backed by payments company Cuscal, is one of a growing number of start-up banks with distinctly un bank-like names such as Volt, Judo and Xinja.

These so-called neobanks are attempting to do to banks what Uber has done to taxis, or what Facebook and Google have done to newspaper publishers.

Yet opinion in the investment world is divided about whether the neobanks can pull off their big plans. While major banks face plenty of challenges, do these start-ups really stand a chance against the might of the big four?
To read more, please click on the link below…
Source: Meet the 'neobanks' trying to shatter the big four banking oligopoly