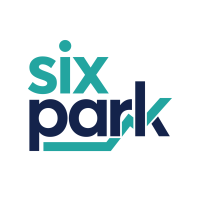 Making investing accessible for more Australians: Robo advisor waives fees, lowers minimum investment
Online investment provider Six Park will reduce its minimum investment threshold to $5,000 and waive investment management fees for three months to allow more Australians to take advantage of the current market conditions.
Given the decline in the markets from the highs early this year, many Australians are seeing the current market as an opportunity to get invested; yet access to investment management and the cost of advice are still barriers to entry, said Six Park's co-CEO Pat Garrett.
"Six Park was founded to give more Australians a pathway to financial wellbeing, so it is important to us to react to the current landscape in a way that reflects our core ethos," said Garrett.
"We want to ensure as many people as possible can get invested in an affordable, diversified portfolio that's tailored to their risk profile at a time of heightened demand. That's why we're dropping our minimum investment from $10,000 to $5,000 until the end of August and waiving fees for the first three months on new accounts."
Online investment is proving to be resilient through the recent market activity, with Six Park outperforming more than 90% of comparable multi-asset class funds in a leading fund research database in March.
"We're pleased that a vast majority of our clients are staying the course though the recent market volatility, which we think is prudent. In fact, around one quarter of our clients are actually topping up their portfolios.
"This is a result of the trust and confidence that our clients have in our investment philosophy, which is founded on diversification, and in our outstanding investment committee."
The lower minimum investment will also be of value to Six Park's current clients, added Garrett.
"With the ability to now have multiple accounts per user, existing clients can take advantage of the lower entry point and use Six Park to achieve more, setting up different investment 'buckets' to meet different timeframes and goals."
The new minimum investment and fee waiver will apply until August 31. For more information visit www.sixpark.com.au.