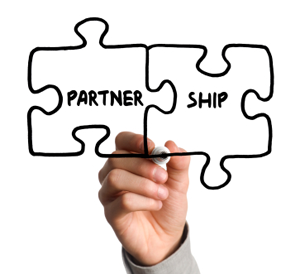 Major software provider and new fintech retirement planner form partnership
Retirement financial planning solutions provider Mafematica is partnering with Australia's leading SMSF software company BGL Corporate Solutions, to introduce the ground-breaking Mafematica retirement solution to BGL clients.
When launched in coming months, the cloud-based Mafematica product will offer SMSF trustees and intermediaries a vastly superior and lower cost solution to retirement planning than is currently available.
Mafematica will help SMSF trustees and advisors to create the best possible retirement outcome, by offering  a range of investment portfolios including direct shares and also assessing the existing securities held in SMSFs.
Based at fintech hub Stone & Chalk in Sydney, Mafematica has been founded by career investment banker Derek Condell.
Mr. Condell said he was excited to partner with BGL Corporate Solutions.
"BGL Corporate Solutions is a trusted and long-standing software provider to the SMSF industry and therefore we are delighted to form this partnership, as we move towards a formal launch of our product," he said.
"We think our product is truly ground-breaking and will provide retirement financial planning solutions that will empower the growing number of SMSF trustees across Australia."
As part of the partnership, Mafematica will integrate with BGL's market leading Simple Fund 360 cloud-based software and will be included in BGL's Marketplace as part of the Simple Fund 360 ecosystem.
Mafematica provides a unique retirement cash-flow report for BGL clients and advisers that will show how SMSFs can improve those forecasts.
"We think Mafematica is great addition to the SMSF industry and the BGL Marketplace" said Ron Lesh, BGL Managing Director. "It should help our clients to help their clients invest better and retire richer".
"Integration with the Simple Fund 360 API provides easy implementation of investments portfolios for accountants, stockbrokers, planners and SMSF Trustees.
"We see Mafematica as a great way to manage investment selection and retirement outcomes."