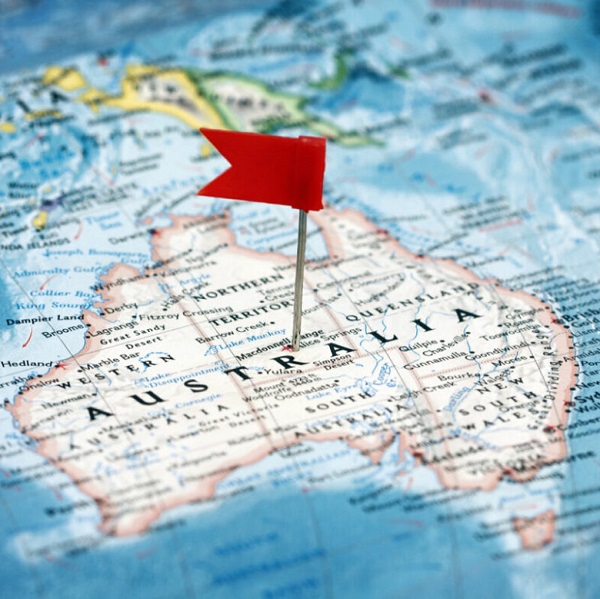 London headquartered fintech SumUp launches in Australia
London-headquartered SumUp has launched in Australia, its 36th market, as the global fintech continues its global expansion and rolls out its proprietary hardware and software solutions for Australian businesses.
SumUp was founded in 2012 with the mission of empowering small businesses and entrepreneurs with affordable and easy-to-use payment solutions. Since then, the company has grown rapidly, expanding its product suite beyond hardware, and now serves millions of merchants in 36 countries around the world.
As the company has grown year-on-year through merchant sign ups, new partnerships, and acquisitions, SumUp has launched in new markets on a continual basis. Being a dynamic and fast-growing market, Australia is an ideal location for the next phase of SumUp's expansion. The London-headquartered company has a top-notch local leadership team in place, based in Queensland, with a view to growing the local team in future.
With its thriving small business community and entrepreneurial spirit, Australia is a natural fit for SumUp's mission of empowering small businesses with accessible and user-friendly business solutions. Consistently rated as one of the happiest and wealthiest nations in the world, with exceptionally high living standards, Australia is also home to a fintech boom (800 registered companies currently operating).
Set against this backdrop of prosperity, Australia is a country of sole traders and small businesses. This entrepreneurial drive has resulted in 1.5 million registered sole traders, 2.2 million small businesses (365,480 new businesses registered in 2021 alone), and a GDP contribution of 32% of Australia's total.
Therefore, this vital lifeblood of the Australian economy needs the best tools on the market – and that's exactly where SumUp comes in; with their vast ecosystem and operating in accordance with the highest card payment industry security standards. Upon launch in Australia, an extensive range of the SumUp product ecosystem and features will be available for merchants, including:
SumUp Air – with cradle and bundle options – the immensely popular card reader with long-lasting battery (500 transactions on a single charge), smartphone connection through the free SumUp app (also enabling immediate payment acceptance), and major credit and debit cards accepted, whether by chip & PIN or contactless
At time of launch, the Air device will be available for AUD39 and will take a 1.75% fee per transaction inclusive of GST
Acceptance of Eftpos, Visa, Mastercard, Google Pay, and Apple Pay. American Express and JCB will be accepted next year
SumUp payment link technology, which allows merchants to accept convenient online payments by simply sharing a link with their customers for them to pay securely. Other tools for invoicing and inventory control will be made available soon – all value add products, which will save merchants time and money on crucial business functions
SumUp Australia Managing Director Malcom Areington commented, "SumUp is tremendously excited to launch in Australia, our local team is raring to go and serve the needs of Australian small businesses. We are particularly looking forward to bringing our proven track record and commitment to customer service to the market, helping small businesses thrive and prosper. Ultimately, we're here to make business simple for merchants and our bank of tools and products can demonstrably supercharge businesses of all sizes."