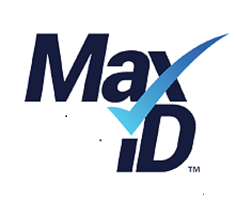 Legally certified identity verification solution 'light years ahead' of the market
Max ID®, an Australian Legal Practice and Reg-tech innovator, has been named as a finalist for the Fintech Business Start Up of the Year and Compliance Innovator of the Year at the Fintech Business Awards 2019.
The Fintech Business Awards, one of the leading awards programs in the Australian technology sector, celebrates the leading individuals and organisations who demonstrate outstanding innovation and entrepreneurship.
In late 2018, after testing and piloting with a number of clients had been successfully completed, Max ID publicly launched the solution that brings a broad range of industry players a step closer to their aim of delivering simple, efficient and inexpensive same-day fully compliant 'safe harbour' identity verification for mortgages and property conveyancing transactions.
In an Australian-first, Max ID's patent-pending technology means Max ID can conduct legally compliant 'safe harbour' face-to-face, in-person identity verifications on behalf of clients from anywhere in Australia with internet connectivity, 24/7, all year round. Lawyers and conveyancers no longer need to meet clients to conduct verification of identity in person, as Max ID can complete this task in a fully compliant manner regardless of where their customer is. No more customer visits to Australia Post or waiting for a courier driver to turn up and sight and photograph sensitive identity documents.
Until now, for many legal services providers the requirement to conduct face-to-face and in-person interviews to satisfy regulatory requirements has created a conflict between regulatory compliance, customer experience and cost efficiencies.
Fraser Todd, Co-founder of Max ID explains "With the transition to 100% digital settlements mandated to occur mid-way through 2019 in two of Australia's largest property legal services markets (NSW and VIC), the industry is undergoing a transformation. Interest from the legal services market in sophisticated technology solutions that provide improved experiences for their customers and simpler more efficient compliance outcomes, has never been higher".
Recognised market leaders that have already embraced the Max ID digital solution include Lawlab, Australia's largest consumer conveyancing law firm.
Lawlab embraced the MaxID VOI solution for both purchase and sale clients (and it has been seamlessly integrated into the technology collaboration platform, Rundl) enabling them to verify
their identity within 10 minutes, anywhere in Australia, 24/7, 365 days a year without the need for travel or having strangers at the door.
Richard Bootle, Lawlab Co-Founder explains "Having completed in excess of $20 Billion of property transactions nationwide in recent years and dealing with tens of thousands of new clients each year, Lawlab is always on the lookout for ways of improving customer experience with smart technology solutions."
Mr Bootle adds "Partnering with Max ID for verification of identity is a double win: Our clients win with a better experience and lower costs; our legal advisors win with a simplified and very efficient process. The move to Max ID was simple and they have impressed us with their incredibly responsive and agile approach to our requests. We have used and evaluated all the other ID solutions in the market but Max ID is light years ahead of them and we are pleased this is being recognised."
Mr Todd explains "Max ID's VOI services can be easily integrated into a customer's brand and technology eco-system providing a seamless, end-to-end identity verification solution. Max ID is an enabler for businesses, such as Lawlab, that understand the value of their brand and the importance of simple, convenient and efficient outcomes for their customers, without compromising regulatory compliance. It is wonderful to see Max ID being so readily embraced by the property legal services sector, in addition to the overwhelming reaction we are receiving from the mortgage lender and broker services markets."
Alistair Morgan, Co-founder and the Legal Director of Max ID, added "The benefit of meeting the prescribed 'safe harbour' standards for identity verification is that you will not be second-guessed in the future. With compliance audits now underway in a number of States, you don't want to spend your valuable time justifying why your system or 'app' constitutes reasonable steps. If you don't meet the VOI safe harbour requirements, you should explore whether your provider is prepared to provide a strong legal opinion that their solution constitutes reasonable steps, if not consider changing those procedures or use an identity agent such as Max ID that will deliver a legally certified safe harbour solution for you to rely on."