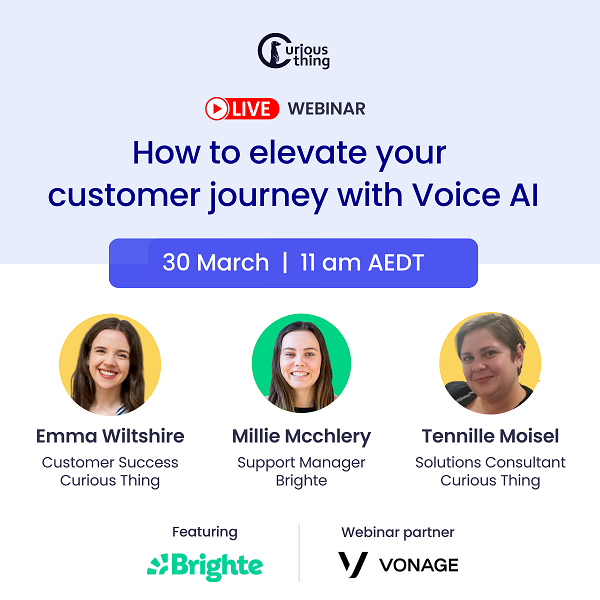 Learn how to shape and optimise the customer journey with conversational voice AI
Does your customer journey hold the key to unlocking competitive advantage? Discover how the latest AI-powered engagement channel, voice AI can help you elevate your customer journey and create an exceptional customer experience.
Join Curious Thing AI for their upcoming webinar on Wednesday, 30th March at 11am. They will be joined by Millie McChlery (Brighte), Emma Wiltshire (Curious Thing AI) and Tennille Moisel (Curious Thing AI).
In this session, you will learn about:
What is conversational Voice AI
Where voice as a new engagement channel fits in the customer journey
How Brighte, a leading Australian startup elevated their customer journey with Voice AI
What Australian customers look for when interacting with an AI (based on survey insights)
How you can build trust with your customers around outbound AI calls
The panel will be sharing industry insights, success stories and best practices that will help you introduce voice AI into your own organisation. You can register for the session here.