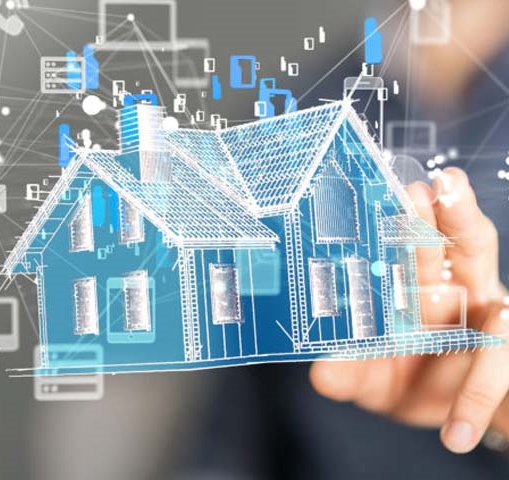 Leading conveyancing firm bytherules adopts innovative 'safe harbour' client VOI solution
Multi award-winning bytherules has always had a focus on customer experience, great systems and great processes to create incredibly easy conveyancing. Having processed more than 45,000 settlements, bytherules is one of Australia's largest conveyancing businesses and it was obvious that there was an advantage if clients did not need to leave their home or office during a sale or purchase occurring during COVID-19 restrictions.
bytherules was the first QLD conveyancing firm to move to electronic settlements using the PEXA platform, and operates a fully digital and online conveyancing service across QLD and NSW. bytherules integrated MaxID's identity verification services into their workflow and practice management software and has already made the service available to its 30+ conveyancing experts.
Chris Collinge, Managing Director of bytherules said "The ability to meet ARNECC's 'safe harbour' VOI Standard without the need for our clients and conveyancers to physically meet face-to-face has been a project we have been working on for some time and it became business critical recently.  Prior to COVID-19, ARNECC had proposed to make the VOI Standard mandatory in effect. Whilst ARNECC and PEXA have recently confirmed that the VOI Standard is not mandatory in the "current COVID 19 environment" the best way to conduct VOI is still a judgement that our conveyancing experts and practitioners generally need to make in each client specific circumstance. We don't believe the releases were intended to open the floodgates to sub-standard compliance practices."
Mr Collinge added "As Australia's leading conveyancing firm, our systems streamline the process to deliver a consistent and efficient service at the same time as satisfying applicable compliance requirements. MaxID's legal services are a natural fit for our business as they meet the 'safe harbour' VOI standard in a manner that is simple and frictionless for our clients.  MaxID's solution was easily integrated into our existing systems and business processes and we have been very pleased that this service could be deployed across the business in a rapid and seamless manner."
Fraser Todd, Co-founder MaxID said "Sending a conveyancing client or a borrower to Australia Post, or asking them to attend a conveyancing office or a bank branch, is becoming more complex, and that results in a need for a legal solution that delivers legal compliance in these unprecedented times."
Mr Todd adds "The integration with the bytherules network provides great outcomes for their conveyancing clients and their conveyancing experts during this unsettling time. The team at bytherules worked diligently to ensure their clients' needs continue to be put first by incorporating 'safe harbour' VOI Standard compliance into the conveyancing process in a simple, safe and convenient way."
Mr Todd adds "The MaxID solution requires no physical contact between a conveyancers, lawyers, settlement agents, lenders, brokers and their respective clients. By using MaxID's legal services, lenders and property services industry participants can arrange for 'safe harbour' compliant identity verification to be completed anywhere in Australia with internet connectivity 24/7. Critically, given the current social distancing requirements, the interview can be conducted at home or at a location of the clients choice."