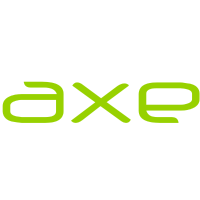 Leading Australian insurance software provider Axe Group launches into US & Canadian markets
Sydney-based insurance solution specialists Axe Group have successfully expanded their offering to the US and Canada, after receiving sponsorship from the Pennsylvania State Government and the Philadelphia Chamber of Commerce.
Competing directly with big brand giants including Oracle and Accenture, the Australian software provider is excited to be bringing their cost-effective and adaptable software solution 'Axelerator' to the international market, and to demonstrate that much needed agility sometimes comes in smaller packages.
Axe Group CEO Martin Stewart recognises the insurance industry as a whole has become somewhat stymied in the digital age, mainly due to the cost of replacing outdated legacy systems and uncertainty around the reliability of third-party software.
"The insurance industry, particularly when it comes to customer experience, has fallen behind other sectors in innovation and disruption and is definitely overdue for a shake-up. We're ready to show them there is a cost-effective solution that can help them leap forward."
Designed to enable digital self-service capabilities for sales and service without the need for internal developers, Axelerator allows insurance companies to drive engagement and deliver a seamless customer experience while simultaneously improving offerings and increasing sales.
"We've had a very positive response from our Australian clients, we have clients regularly comment on the speed of completing projects end to end, not to mention the cost and time savings that have been made once implemented. A specific example recently from one our large financial services clients reported a 75% improvement in efficiency, freeing up their staff to do things that are more proactive. We're very confident we can achieve the same level of success in the US and Canadian markets."
Axe Group will initially be engaging with a large number of insurers along the East coast, including Washington, Baltimore, Philadelphia, New York, Hartford, Boston, and Toronto, who are still relying on older technology for their core processing.
"We want to demonstrate the clear benefits of working with a reliable InsureTech partner, and the many advantages of implementing new, flexible and comprehensive technology like Axelerator."
For more information, please visit www.axegroup.com