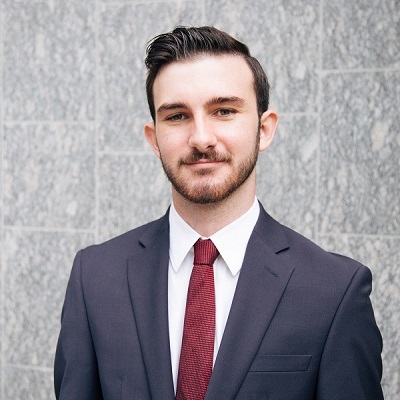 Lack of policy and skilled workers could hinder the Australian blockchain industry
By Lachlan Feeney, CEO and Founder of blockchain consultancy Labrys
Cryptocurrencies and NFTs are turning heads, but they're indicative of the evolution of a much more important technology. Blockchain is fulfilling its immense potential, and with the right environment, existential growth is inevitable. Use cases are growing, previously conceptual ideas are now real solutions driving real value, and businesses are buying into the excitement we have felt for years.
At Labrys we're seeing a significant increase in not only the number of organisations seeking blockchain solutions, but the scale, scope and potential of these projects. The technology is maturing, the demand is growing and the opportunities are near-limitless. However, at a crucial period in its development, a lack of policy and skilled workers is threatening to derail its growth.
Education
Blockchain is a largely self-taught skill and in a comparatively young industry Australia is home to some of the brightest blockchain minds in the world. The vast majority have proactively taught themselves, though, rather than benefitted from a formalised education.
This begs the question: As blockchain adoption increases, and as technology continues to readdress what are considered required, preferred and desired skills in the workforce, should blockchain have a dedicated learning stream? For Australia to establish itself as a long-term leader, policymakers and educators have an important role to play in ensuring there's a healthy and growing supply of skilled blockchain professionals to meet the growing demand for their expertise.
In the education sector, important and exciting initiatives are being announced at a state level. The Queensland Government has laid out bold plans alongside the University of Queensland to deliver 80,000 jobs and $11billion in revenue in the innovation sector. ​​Meanwhile the Victorian Government's Digital Jobs Program aims to grow the state's digital workforce by training and upskilling mid-career Victorians so they can transition into digital careers.
These timely policies reflect the changing world of work and are important commitments to offering the workforce access to skills and opportunity for years to come. However, despite its immense potential and the huge advances it has made in recent years, blockchain remains a peripheral technology that is absent from many longer-term roadmaps. RMITO currently offers a short course in blockchain, but beyond that the options for formalised learning are limited. At a federal level, the Government treats blockchain with an unjustified weariness because of its association with cryptocurrency. This is a significant hurdle.
Legislation
A Senate committee is currently discussing how to regulate cryptocurrencies, with recommendations expected imminently. Regulation is not only inevitable but welcomed – we don't want blockchain to be an unregulated, stigmatised industry. Creating an empowering regulatory landscape for blockchain could give our economy one of its greatest competitive advantages for years to come. However, there is a growing fear that interventionist, ill-considered and rushed cryptocurrency policies will inhibit the blockchain industry, at a time when we need precisely the opposite type of Government involvement.
Labrys is being engaged by everyone from start-ups to ASX-listed companies who, like us, recognise blockchain's potential. Through our collective vision, expertise and willingness to embrace this new and exciting technology, we're pushing the boundaries of possibilities and breathing life into industries long considered ripe for disruption. To satisfy the demand, though, we cannot rely on self-taught professionals. We need a long-term plan devised by the Government and delivered by the education industry.
If the Government were to recognise blockchain's potential and build it into its long-term innovation roadmap and the national skills commission, universities would have the mandate to create accessible, dedicated learning streams. Those with a causal interest in blockchain can become enthusiasts, enthusiasts can become experts and the local industry can ride the momentum created by an influx of skilled local talent.
The education industry exists to prepare the next generation of Australians for the world or work, and to reskill existing workers so they can find meaningful work as it changes around them. With blockchain on the precipice of something hugely important, commitment from policymakers and educators could see Australia become a global leader. Already, innovation and real Australian-made solutions are producing economic value globally, but very little of that revenue is entering the country at an industry level. That would change with a long-term blockchain roadmap.
Ultimately, Government endorsement is essential. Without that endorsement, universities will remain reluctant to invest in courses, supply will struggle to match demand and local businesses will look overseas for solutions that could and should be built here. With that endorsement, though, universities can introduce dedicated learning streams, jobs will be created and Australia's so-far organic, self-taught blockchain success can become strategic, sustainable and long-term.