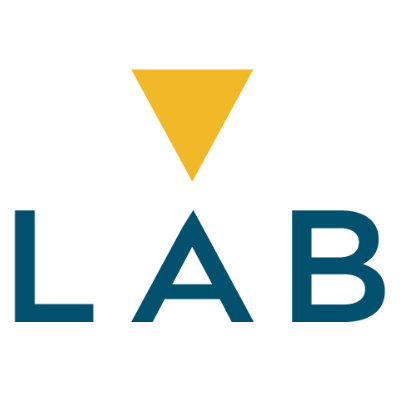 LAB Group Integrates with Complii to Simplify Financial Advice
Australia's most connected account opening platform provider, LAB Group ("LAB" or "the Company"), is pleased to announce that it has partnered with Complii FinTech Solutions Ltd ("Complii") to streamline digital onboarding for Complii's clients.
Complii is an innovative ASX-listed fintech group which specialises in SaaS-based technology that digitises compliance, capital raising and operational functions, assisting Australian Financial Services Licence (AFSL) holders to meet their regulatory obligations.
Under this new partnership, LAB Group has further expanded its industry-leading connectivity by integrating its client onboarding platform with Complii's web-based compliance solution. This connectivity provides LAB Group and Complii customers a single solution to meet digital onboarding, account opening, compliance and operational needs at the organisation, adviser, client and investor levels.
This strategic partnership defines a new automated workflow which utilises the connectivity of the Company's existing integration with clearing and settlement providers. As Complii aggregates data from various sources, including clearing and settlement providers to ensure investors are profiled and issued compliance documentation accordingly (such as Statements of Advice (SOAs)), as well as ensuring compliance is maintained. LAB Group expects this integration to provide the benefit to its wealth advisory and stockbroking client base.
The integration has already seen uptake by some of LAB Group's full-service stockbroking clients, who are existing Complii users, to easily and compliantly capture client information to feed into electronic KYC & investor profiles as well as digitally generated SOAs.
Commenting on the integration, Complii Executive Chairman, Craig Mason, said:
"We are pleased to partner with LAB Group to deliver an integration between our respective platforms. We and our clients are familiar with LAB Group, as until now we would frequently see advisers rekey LAB-generated account holder information into Complii's portal in order to create Statements of Advice. That double-handling will now become a thing of the past as this integration significantly boosts our users' efficiency and enhances the usability of our solution. We look forward to facilitating a smoother flow of business through our integrated channels as we support each other's growth objectives."
LAB Group is the leader in secure onboarding, with tens of thousands of new investors onboarded into hundreds of financial offerings every month. LAB Group's innovative platform provides a fully compliant, end-to-end, multi product digital onboarding process for individuals, companies, Self-Managed Super Funds (SMSFs) and trusts.
LAB Group's technology is standardised to seamlessly integrate into core industry systems and platforms. It also satisfies the Australian government's Anti-Money Laundering (AML), Know Your Customer (KYC) Know Your Business (KYB) regulatory requirements.
The LAB Network continues to grow through strategic partnerships and integrations across the financial services industry to enhance product origination and distribution for their clients. Today, hundreds of regulated entities around the globe connect through the LAB Network to accelerate customer registration, reduce onboarding time, increase security, and achieve higher completion rates.
Nick Boudrie, CEO of LAB Group, said:
"We are delighted to welcome another leading fintech as an integration partner through our new relationship with Complii. As Complii shares LAB Group's commitment to the full-service stockbroking industry, the integration of our platforms has rapidly shown tangible benefits to Complii end-users. Although the LAB Group platform is well-proven in terms of boosting account opening completion rates, this integration underlines our ability to get our clients capital invested faster through the rapidly growing network and connectivity that we have developed across the financial services industry.
"Partnerships such as the one between LAB Group and Complii support our drive to deliver not just automation and efficiency to the financial services industry, but also best-in-class streamlined identity verification at a time of rising concerns regarding fraudulent banking activity. We look forward to supporting Complii's strategic growth plans through this integration and exposing our platform's capabilities to a broader audience."