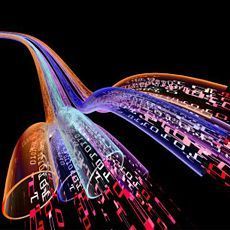 Key to capitalising on open banking
Open banking has been touted as a game changer for the lending industry for months now, with resources swirling around covering what the transition means for each player in the game; for mortgage brokers, it's anticipated the change will bring "massive opportunity", with the introduction of the complex and unexplored environment likely to push even more borrowers to rely on their expertise.

In order to be a responsible and successful guide and meet the need so likely to swell, it's crucial that brokers themselves understand the nuances of the new open banking landscape.

According to Jason Furnell, chief customer experience officer at Loan Market, the key for brokers looking to take full advantage of the new opportunity lies in digital preparation.

"If we haven't seen it already, open banking will certainly signal the death of 'pen and paper' broking," he said.

"Customers want to win back their financial identities. They'll want to use their own data to explore new options. And they'll want experts with the knowledge of products and policies to help them utilise their data for better outcomes.

"What [then] becomes important in an environment where more data is shared is the ability to store, analyse and act on those insights."

As such, it's crucial that brokers – and aggregators – ensure they're digitally ready for the new system's rolling implementation.
To read more, please click on the link below…