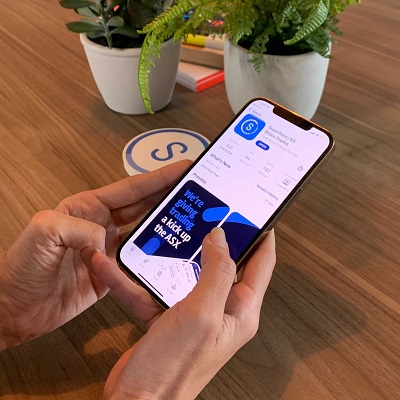 Key hires ready Superhero for growth
Superhero, a leading fintech and wealth management platform has today announced key hires and strong momentum as it readies for a number of major initiatives.
Since its launch in late 2020, Superhero has been unwavering in its commitment to empower Australians in growing their wealth sustainably.
At the heart of Superhero's success is its dedication to providing Australians with unparalleled value, flexibility and ease of access via its proprietary financial services infrastructure.
Building on its successful share trading business, the company has strategically evolved toward assisting customers in building long-term, sustainable wealth. This is reflected in Superhero's flagship offering, Superhero Super, launched in mid-2021, which has quickly gained traction among savvy investors.
"Superhero Super is at the forefront of our efforts. Our focus is offering a seamless platform to deliver better financial outcomes for members as well as better supporting our growing community of investors and superannuation members in managing and growing their wealth," said Superhero's CEO and co-founder John Winters.
To support the growth of Superhero Super and with a number of major initiatives in the pipeline. Superhero has announced a number of key appointments.
Kimberly McAvoy, former Head of Superannuation Projects at Vanguard Australia has joined as Head of Strategic Projects bringing a wealth of experience to drive Superhero's major initiatives.
Gabriella Donnelly now leads Superhero's superannuation operations bringing extensive experience in superannuation and project management having led the EISS merger with CBUS earlier this year
In addition, Karen Arndell, former Head of Product Operations at HUB24, is set to join Superhero to lead customer operations across both Australia and New Zealand, enhancing the group's customer centric approach.
Winters continues, "We are thrilled to welcome Kimberly, Gabriella, Karen, and twelve others to the Superhero family since the start of the financial year. The additional expertise across the business will play a pivotal role in shaping our future and driving Superhero's commitment to offering exceptional services to our customers and members."
"As Superhero charges towards the end of the year and into 2024, we remain dedicated to our mission of empowering Australians in achieving financial success. With a strengthened team and a renewed focus on superannuation, we are well-positioned to continue our journey as a leading innovator in the Australian wealth management landscape," concluded Mr Winters.